Beware of Recruitment Agency Scams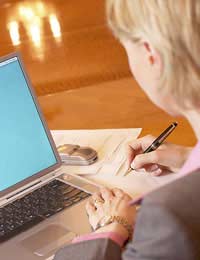 Recruitment agencies are, on the whole, reliable and honest places of business. But like any business they sometimes use certain practices that may seem less than honest.
Why Recruitment Agencies Use Scams
It's doubtful that the recruitment agencies would describe their common business practices as scams. Profit is the bottom line, and using certain methods to boost profits is simply good business sense. Some of these scams can however be seen as false advertising, and some are methods used to gain extra business contacts. Insiders in the recruitment world know all the scams and techniques to boost sales and their profits. The recruitment industry is competitive and these scams are widely used to beat the competitors.
Recruitment Agencies and Non Existent Jobs
One common recruitment agency scam is to advertise jobs that don't actually exist in order to get people to register. Recruitment agencies need a high number of people on their books who are looking for work. This doesn't mean the jobs won't exist in the future but this tactic could be seen as false advertising. It also means that recruitment agencies look busy even if the jobs don't exist. The agencies claim this is just a way to view more potential employees, but why use non-existent jobs?
Obtaining New Business Contacts through Employees
Another reason why recruitment agencies want potential employees to register is the contacts they can bring to the agency. Every new recruit will usually have to fill out their CV details. Having a number of CVs on a database is a shrewd move for the agencies. This means the recruiters now have the contacts of employers who actually hire temporary workers. These employers can then be contacted and the recruitment pitch can begin, for other employees on their books.
The Bottom Line Salary Scam
Recruitment agencies work by billing an employer or client. The employee will receive a percentage of this bill and the recruitment agent will receive a cut, usually a larger cut than the employee. Recruitment agents will ask the employee at the interview how much they will work for; the bottom line. They will usually say that the figure the employee has mentioned is slightly high but they will try for it. In most cases they will ask the employer for a higher figure but this won't be passed onto the employee.
Temporary Employment is Flexible, or is it?
Many people use recruitment agencies due to the flexible nature of the work. The chance to swap many jobs is seen as a bonus to potential employees. In fact, once recruitment agencies have placed an employee into an ongoing position they are loath to place them anywhere else. Recruitment agencies would rather their temp workers stay at one job for as long as possible, even if they are unhappy there. They would rather fill another job with a new recruit, which will bring them in more money.
Recruitment Agents Are Always Looking for Jobs
Recruitment agents make many claims for their employees including the fact that they are looking for jobs for them. But one request they will make to a potential employee before they leave the interview is for the employee to keep phoning back. Unless the employee keeps pestering the recruitment agency any new jobs will go to tried and tested recruitment employees who are free. If a new recruitment employee hasn't been successfully placed in a job within a few weeks they should start looking at other agencies.
Getting the Most from Recruitment Agencies
There are certain tactics that employees can use to get the most out of their recruitment agency. Again these might seem slightly dubious but if agencies can scam so can the employees.
At the interview ask for a reasonable salary rate and stick to it if the agency comes back with a lower offer
If an agency offers a low pay rate stay calm and say that competitors will pay more
On a long term contract wait a few months and then ask for a pay rise; the agent won't want to lose a client
Inform the agent that a competitor has offered more money; again losing a client to competitors means losing money
Shop around the agencies but don't commit unless the pay rate is high and employee perks are good
Employees shouldn't just take any job offered; wait until the right one comes
Register with more than one agency and make sure each agency knows this has been done
There are many business scams used by recruitment agencies to improve their business and their profits. Potential employees should always know their worth and never succumb to these common scams. The recruitment world is very competitive and it is in the employee's interests to know how to get the most from their recruitment agency.
You might also like...