Creating the Right Savings Account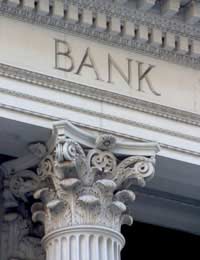 You work hard and long to make that extra income, and you want to keep it somewhere safe, but in a place where it can still earn interest for you. Some current accounts do pay interest, some don't, but if you want a worthwhile return you'll need to put your money into a savings account.
The problem is that there are several types of savings accounts and working out which is the best one for you can be a problem. You need to look at what they offer and how it matches up against what you need – do you want ready access to your money, or are you willing to keep it tied up for a while, which will offer a higher rate of interest.
Instant Access Accounts
Instant access savings accounts are certainly convenient. In most instances you can withdraw or transfer money at any time in person, online or on the phone (in some cases it can actually take a few days). That's great for you, offering you very desirable flexibility, but in return you receive a lower rate of interest than on other savings accounts.
Notice Accounts
If you're in the position where you won't need immediate access to your money, then a notice account might be for you. As the name suggests, you need to give a certain amount of notice – it varies from bank to bank and account to account – to withdraw your money. However, they're generally less prevalent and popular these days.
Bond Accounts And Term Accounts
Bond accounts and term accounts are, to all intents and purposes, the same thing. You commit your money for a certain length of time, between one and five years. They do offer very good rates of interest, but there are a number of restrictions. You won't be able to withdraw your money before the end of the term without paying a substantial penalty, and you can't add to the initial amount you use to open the account, so there's no way to top it up, and the interest rate is fixed for the entire term.
ISAs
Individual Savings Accounts, or ISAs, can prove to be a good deal for some people, since you don't pay income tax or capital gains tax on the interest they earn – a decided advantage.
The problem is that there's a maximum amount you can put into your ISA each year. However, you can take money out, so they do offer you a certain amount of flexibility, which works in their favour. With a cash ISA you can put in less each year than with a so-called equity ISA, which is stocks and shares – although you can even combine them.
Regular Savings Account
If you can commit – really commit – to being a regular saver, then you should investigate a regular savings account. You agree to deposit a certain amount each month (or so many times a year) and in return these accounts offer excellent interest rates, as well as a yearly bonus (which you won't receive if you don't meet the conditions). You'll find, too, that many will have limits on how many withdrawals you're allowed each year.
National Savings
Don't forget the poor old National Savings Account. It's not as popular as it once was, but the lack of confidence in the banking system brought on by the credit crunch might change that, as it's government backed and completely secure, even if the interest rate isn't quite as high as some commercial offers.
You might also like...