Extra Income from Your Existing Skills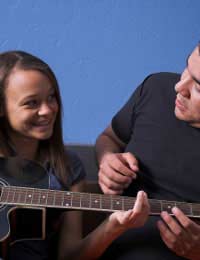 Many people are unaware that their existing skills and employment experience are in demand by others and can bring in an extra income. Skills and experience gained through employment, or specialised knowledge of a subject built up over time can be passed onto others for a price.
Making Money from Existing Skills
Numerous people have made the smart move and cashed in skills that are in demand by others. Using existing skills and employment experience to make some extra income can be undertaken in two ways. One way is to use existing employment skills to work on a part time basis as an additional source of income. For example, online accounts work in the evening as a supplement to a full time day job. The other option is to pass on these skills to others in a teaching capacity.
Maximising Existing Skills
One of the major advantages to using existing skills is that no extra qualifications are needed in order to make an extra income. Existing skills can be used straight away to bring in some additional cash. Those with an expertise in a particular area such as foreign language skills, musical skills, even flower arranging can pass on these skills to others. Colleges are always on the lookout for people who can teach others these skills. Teaching qualifications are not usually needed if the person has proficient skills and there is enough interest in the subject.
Extra income from Teaching Others
An additional income can be obtained from existing skills whether it is teaching others in a classroom situation or on a one to one basis. Take a look at the list of night classes offered by a local university or college. Classes can range from teaching guitar to examining a particular film genre. Anyone with a degree of excellence in a particular subject can pass on this knowledge to others, and charge for it. This can simply be knowledge gained from a hobby or interest that has built up over the years.
Using Existing Skills to Work from Home
Employment seekers no longer even have to leave the home anymore to work. The internet has opened up the employment market in terms of searching for jobs, marketing and advertising a CV, and working from home. Those looking for additional part time work should update their CVs and place them on recruitment websites. Another bonus of working from home is that it can be undertaken by anyone of any age including the retired and stay at home parents.
In Demand Home-Working Skills
A quick scout around the internet can bring up many home working jobs for those with existing skills in relevant fields. In demand internet jobs skills include:
Translating; suitable for those with good language skills
Writing jobs; the marketplace for writing jobs on the net is huge and very varied
Accounts and book-keeping employment
Freelance business consulting
Customer service jobs
Medical transcription employment
Information technology help desk representatives
Extra Income using Existing Sales Skills
Good sales skills are always in demand by companies. Sales skills can cross over into different business sectors, meaning that goods salespeople can sell any type of product. The bonus as far as sales jobs are concerned is that commission rates are usually good and can be combined with a flat rate wage. There are plenty of evening and weekend sales jobs available and some can be conducted from home.
Sell Your Skills Online
With the internet it has never been easier for professionals to make money from their skills. Professionals such as doctors, counsellors, Information Technology professionals and lawyers are using online websites to answer questions and give advice to customers. Again this can be undertaken from home with very little computer skills or time required. There are website companies that employ professionals to give exactly this kind of advice and will pay well for it.
With existing skills and a little brainwork it should not be too hard to bring some extra income into the home. The internet allows jobseekers to search and find jobs on global scale. It only takes a little time to update a CV and advertise existing skills and employment experience to a whole new job marketplace.
You might also like...