The Facts on Finding Real Online Jobs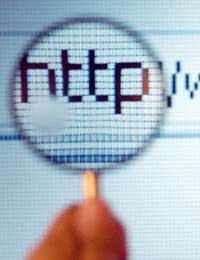 From freelance writing to data entry employment, the internet is awash with easy to find online jobs. But not all of the many online jobs are reputable, and some can end up leaving the job seeker out of pocket.
Why Are Online Jobs So Popular?
The chance to work from home and set your own hours does seem like a dream come true for many people. Not having a boss to contend with on a daily basis can seem like another bonus. Online jobs can also be the perfect solution for employees such as stay at home mothers and students. Online jobs usually come with low overheads, no travelling time and a certain amount of freedom that does not exist in the traditional employment situation.
How Easy is it to Find Online Jobs?
There is a difference between finding online jobs and finding real online jobs. Type in the words 'online jobs' into Google and 220 million hits will spring up, and this is where the major problem occurs. The sheer number of online jobs on offer is bewildering and sorting out the scammers from the real employers is a job in itself. There are many real online jobs available on the market but there are significantly more scammers out there trying to part the jobseekers from their cash.
What Sort of Online Job Scams Are Out There?
One of the major scams comes from online companies that offer to provide the names of employers looking for telecommuters. Once a fee has been paid a list will be emailed but this will simply be a list of companies regardless of whether they are looking for online workers or not. Envelope stuffing is another classic online job scam that promises a set amount of money for filling and sending envelopes for a start-up fee. This is another case of the 'too good to be true' job that will cost the employee money before that will never usually be made back.
How Can I Sort the Real Jobs from the Scams?
There are a few major signs to look out for when it comes to online scam jobs. One of the golden rules is to never send any money when applying for a job. Why would employees looking to make money actually send the employer money? Another rule is to stop believing the 'too good to be true' job claims. There are no sure fire money making secrets and no easy way to make the large amounts of cash that the scam companies claim. The only people making these large financial sums are the scammers.
Where Can I Find Legitimate Online Jobs?
One of the best ways to find online jobs is through recruitment agencies. Posting a CV on recruitment sites will allow employers to scan the CV and see if the jobseeker has the relevant experience. Many reputable employers use online recruitment agencies such as Monster.com. Jobseekers can specify that they are looking only for online employment and telecommuting, which is working from home. The government's job centre website also advertises telecommuting jobs when they are available.
Can I Work For Companies Abroad Online?
Many foreign based companies do outsource their work to other countries. It is quite possible to become employed in an online capacity by a foreign company. But one of the main problems with home working for foreign countries is the rate of pay. Many companies will outsource their work to telecommuters in certain countries because they are willing to accept very low rates of pay. Competition for certain online jobs is incredibly high and employers know they can charge very low rates of pay.
Are There Online Jobs That Will Pay Good Money?
Rates of pay will depend on the skills and type of job. Certain types of job can pay very well such as transcribing medical notes. There are many companies that outsource some of their work to telecommuters such as accountants, translators and people with IT skills. The internet has opened up the job market and made it possible for anyone with skills to sell them online. Jobseekers with the relevant skills should be able to find telecommuting work but it may take a lot of dedicated job hunting.
How Can I Sell My Skills Online?
The simple way to do this is to start promoting job skills and experience on recruitment sites but specify an interest in online work. Adverts can also be placed on the job boards of sites such as Craigslist and Gumtree. In most cases it will not cost a penny to advertise on these sites so jobseekers really have nothing to lose. This is also a way to cut out the scammers and advertise directly to companies looking for online employees. Payment may not always be equivalent to traditional employment circumstances but the lower overheads should be a compensation.
You might also like...