Freelance Consultancy While in Work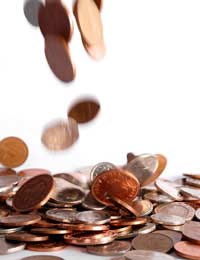 Q.
I have a full-time job and have been approached by another (not rival) company to do staff training for them occasionally on a fee per session basis. I am also registered as self employed for my own small business.
Am I allowed to do this during my annual leave or will I get into trouble for earning my leave pay as well as the consultancy fee from the other company? There is no conflict of interest anywhere.
(R.M, 21 May 2009)

A.
Annual Leave and Additional Work
As your freelance consulting work is to be carried out during your own annual leave time there should be not be a conflict with your own company in that respect. There are no actual restrictions on working during annual leave, and a person should be free to undertake whatever activity they desire. There may have been conflict if you had taken unpaid leave to work for another company but this would be at the discretion of your employer. However, there may be restrictions to this activity laid out in your employment contract.
Employment Contract Terms and Conditions
A major factor in whether or not there will be a conflict or whether this activity will be permitted will be your employment contract. Checking your employment contract should reveal whether or not this activity is permitted. The employment contract will list the terms and conditions of your employment and may include some restrictive clauses. Some companies will actually state that employees cannot work for other companies at any time and annual leave may be included in this.
Non-Compete Forms
Many companies do make their employees sign 'non-compete' forms that forbid employees from working with other companies. The non-compete terms are quite restrictive in that it will forbid an employee working for another company while employed, whether it is annual leave or days off. The terms and conditions of the contract are legally binding and the employee will have agreed to them by reading and signing the employment contract. Thoroughly checking the employment contract should reveal whether or not you can work for another company during your employment.
Information from Human Resources
Although you have stated that there is no conflict of interest it may be worth informing your employer that you intend to undertake this work. You could contact your Human Resources department before doing this to enquire about terms and conditions of your employment contract. If you have a union then this could be another option in finding out information regarding working for another company during your annual leave. You may also have to declare your freelance earnings for taxation purposes depending on how much you earn. All of these issues should be checked to avoid any conflict in your permanent employment before taking the freelance work.
You might also like...