How to Make Money from Your Photographs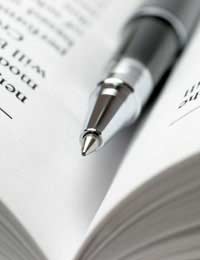 Thanks to the sales and marketing capabilities of the internet it's not only the professionals who can make an extra income from photography. There are outlets available to anyone who has a stock of photos, and money can be made if the photos are good enough.
Are My Photographs Good Enough to Make Money?
With point and shoot digital cameras it's not too hard to come up with some high quality images. It's also not too hard to practice and of course it costs nothing to upload digital images onto a computer. With the free photographic software available it has never been easier to touch up and edit photographs. Plus it is now very inexpensive to scan old photographs and place them onto a computer. It really is a matter of having a good eye and practicing as much as possible.
How Big is the Photograph Sales Market?
The photograph sales market place is huge, think of all the places where photographic images are found. A simple collection of photographs of animals can be bought for a pets calendar. Good landscape photographs taken abroad can be sold to travel companies. Walk into a local bookstore and take a look at the photographs used on the covers; the range is diverse. Newspapers, magazines, art cards, and postcards, the list is endless.
How Can I Start Selling My Photographs?
The internet has made it very easy to sell photographs. There are websites that permit users to upload their photographs that can then be viewed and downloaded. Every time a photograph is downloaded the photographer will be paid a fee. This is not a huge amount of money and prices do very between different photography websites. The higher the amount of good quality images that a photographer has on the site the more chance there is of making a monthly income.
Can I Really Make Any Money on Photography Download Sites?
This all depends on how good, interesting or unique the photographs are. Some photograph download sites will pay around £0.10 per image download. If the photograph is download 1000 times in a month then this will work out as an extra income of £100 per month. The more good quality photographs, the higher the income can be. Remember, once the photographs are uploaded onto the site this becomes passive income. The photographer can then just wait on the money coming in.
How Can I Maximise the Earnings from Photographs?
Simply place the photographs on more than one photograph download site. The photographer still owns the rights to the photographs and is free to place the same photographs on as many websites as they wish. Some photograph download sites operate a system where the download price increases depending on the number of times a photograph has been downloaded. Photographers really have nothing to lose by uploading their photographs.
Will I Have to Pay to Join Photograph Download Sites?
Most of the photograph download sites are free to use; in essence they are paying the photographer. It would be in the photographer's best interests to shop around and research the various sites. Pay rates and royalties vary between sites and some may offer higher incentives. However, if it doesn't cost anything to join then the photographer isn't losing any money and can earn and gain world wide exposure.
Who Buys Photographs from Download Sites?
Basically anyone can buy photographs from the download sites. In a lot of cases the sites are accessed by agencies looking for more stock. These agencies will subscribe to the download sites and then look around and buy in bulk. Subscription means they can buy a set amount of photographs each month. Different buyers will go for certain types of photographs. This is one reason why special interest or niche photographers can have a unique selling point and increase their sales margin.
Can I Submit Any Types of Photographs?
Photograph download sites do have employees to check the images and can reject photographs depending on their own requirements. There are certain types of photographs that they will not consider sellable but the variety of photographs they do accept is diverse. Old photographs, landscapes, portraits, pets, even tattooed people; the list is endless. Those photograph albums and boxes of old photographs stored in a loft could be a goldmine waiting to be cashed in.
You might also like...