Multi Level Marketing and How it Works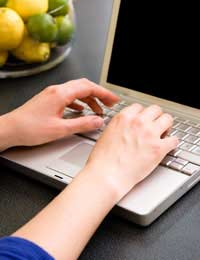 Multi level marketing, or MLM as it's known, is perfectly legal, and a tried and tested way of marketing products. You set up an organisation, recruit people to sell your product for you, and keep a percentage of what they make in their commission. Many very legitimate companies do it.
That's the good side. But it's unfortunately often confused with pyramid scheme, which operate in a similar fashion, but which are illegal in Britain.
The biggest difference is that, where MLM is all about the product and selling it in order to make money, a pyramid scheme revolves around recruitment. The product itself is secondary, and often inferior, even if there's a demand for it.
Real MLM
Real multi level marketing is a good business practice, employed by a number of companies (think of the way Avon works as an example). There's a transparency to everything, and the emphasis is on selling a good product. Those higher up make more money, and do recruit sales staff to work under them, but everyone makes money on sales. There's no stockpiling of inventory; instead, orders are fulfilled on a regular basis as they come in.
How A Pyramid Scheme Works
By contrast, people make money in a pyramid scheme by recruiting others, who pay a fee to join the scheme. The more people recruited at each level, the more everyone makes. That's the theory. But it's really only those at the top (who take a slice of every recruitment fee) who are the real winners, and since the whole thing is illegal anyway, at the first whiff of an investigation, they shut up shop, only to re-open a short while later with a different name, while those under them are left stranded.
It's not just an investigation that can stop a pyramid scheme. After all, there are realistically only so many members who can be recruited before there's a falling off of interest, especially when recruits discover they can't make the promised income.
The ads they put out, be it online or elsewhere, sound very tempting, with the opportunity to make a good income, and there might often be the incentive of "no selling." Of course, it's all a scam. There's no real demand for the product, and selling is still definitely involved in convincing others to join the scheme.
How To Spot A Pyramid Scheme
The first thing to do is ask yourself whether anyone would really want the product involved and be prepared to pay the asking price. If the answer is no, the chances are that this is a pyramid scheme.
Is the product touted as something miraculous? Is there a promise of huge earnings?
What is the company's focus? Is it on the product itself, or the fact that you can recruit others to do the selling for you?
What kind of investment does the company want - is the start-up cost for an individual high, to buy a substantial stock of the product (which, of course, they'll easily be able to sell, as the company promises)?
If the answers are on recruitment rather than product, with a high start up and a promise of making unrealistically high earnings, it will almost certainly be a pyramid scheme, and you need to walk away immediately.
You might also like...