Pro's and Con's of Clinical Drug Trials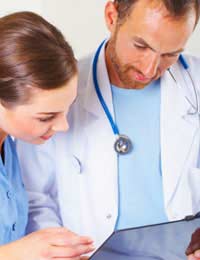 Clinical drug trials are a popular way to earn some extra income by basically acting as a human guinea pig for untested drugs. Drug trials are closely monitored but those considering earning money by volunteering should be fully aware of the pros and cons involved.
What Are Clinical Drug Trials?
Clinical drug trials are a form of medical research, the outcome of which will be information obtained on the benefits and effects of new drugs or treatments on specific diseases and illnesses. By testing the drugs on healthy volunteers the researchers will be able to assess the potential of the drugs including factors such as dosage and the effects of combing the drug with other medications. Drug trials will usually take place over a set period of time and on a residential basis, meaning volunteers are studied in controlled environment.
Extra Income from Clinical Drug Trials
For the majority of volunteers the over riding plus point will be the payment factor. Why else would people allow themselves to be used as medical guinea pigs? Clinical drug trials do pay well given the amount of time involved. Payments will vary but for a 24 hour trial the 'expenses' usually work out at around £120. Some clinical drug trials can last for a week and some can take place at intervals over a longer period of time such as four or five months.
The Pros of Being a Drugs Trial Volunteer
Apart from the payments involved there are other perks to becoming a volunteer. Staying in a research unit will mean all meals are provided free of charge. Entertainment will usually be supplied in the form of television and films, and computers are available to the volunteers. Of course there is always the added bonus of knowing that the outcome of the trial could advance medical research and help people around the world.
Cons of Being a Drugs Trial Volunteer
There have been stories in the media regarding drug trials volunteers who have had serious side effects to the medication given. Side effects are one of the most serious considerations when volunteering for drug trials. Although researchers and doctors will advise volunteers of the risks and expected side effects there is never any guarantee when it comes to unexpected side effects. This is one of the reasons that volunteers are monitored very closely during the trials and why volunteers must sign informed consent documents prior to participation.
Risks Involved with Clinical Drug Trials
Unexpected side effects are of course the biggest risks involved with clinical drugs trials. All trials must be approved by the Medicines and Healthcare products Regulatory Agency (MHRA) and by an ethics committee. Researchers do claim that the trials are extremely safe. However, although very rare, fatalities have occurred during clinical drugs trials as recently as 2006. The Medical Research Council has introduced new safety precautions since the deaths, but this is a major consideration when applying to be a drugs trial volunteer.
Could You Cope with a Clinical Drug Trial?
Before volunteers are actually allowed to take part in a trial they must undertake a physical examination by a doctor. Volunteers must be in good health and will be required to give blood throughout the trial, usually on a regular basis. Volunteers who are already taking prescription drugs will not be allowed to take part in trials. Volunteers will usually be asked to refrain from smoking or drinking alcohol throughout the trial. There is also no point in lying about any drug use at the pre-trial assessment as drug usage can be ascertained via the required pre-trial blood tests.
Extra Income from Blood Donations
If a volunteer doesn't fancy attending a drug trial then they can still be paid to donate blood. Some research units will actually pay around £100 for a donation of 600 mls of blood; travel expenses will also be paid. There are stipulations such as volunteers not smoking cigarettes for at least three months prior to the donation. Other stipulations include no prescription or recreational drugs and an absence of certain medical conditions such as asthma, anaemia, and diabetes.
Becoming a clinical drugs trial volunteer is not a decision to be taken lightly. There are many pros and cons to be weighed up and ethical reasons can be a major point against becoming a volunteer. Volunteer safety is of course paramount before undertaking a trial and participants should be fully aware of the risks involved.
You might also like...