Sensible Selling, How Not to Be Ripped Off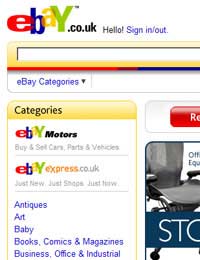 When it comes to selling goods the main aim is getting the maximum price. Unfortunately there are unscrupulous buyers who trade on the naivety of the seller. Sensible selling means spotting the rip off traders who are looking to make a profit at the seller's expense.
Avoiding Rip Off Traders
For every sales item there is a market value. Supply and demand will of course make a difference to the price being offered for goods but this doesn't mean sellers should be ripped off. Sensible selling shouldn't mean parting with goods at any price, especially to other traders. Traders who are in the business will try to buy at the lowest price and then resell at a premium.
This is extra money that could have been in the original seller's pocket. Sensible selling means looking out for the tell tale signs that the buyer is being ripped off before and during the transaction.
Research the Value of the Sales Item
Always research goods to be sold to find out exactly how much they are worth. For instance if the item being sold is gold then obtain the current price per ounce or gram. Weigh the gold being sold and then deduct 20% from the price; if the trader offers less than that price then shop around. Use the internet to find the current price of similar items, and to find different selling venues.
Don't Believe the Sales Adverts
Disreputable buyers bank on the seller's naivety and gullibility when it comes to a trade. Sales adverts in newspapers such as, "We will pay top prices" usually mean the opposite. There have been a number of unwary sellers caught by adverts such as these. Adverts stating that gold and jewellery items will be bought at top prices have resulted in many unsatisfied customers. The price of these advertisements will be recouped when it comes to buying the customer's goods. As with any transaction always shop around to find the best price.
Don't Sell Goods When Desperate for Cash
Most people will only need to sell goods when they need the cash but disreputable buyers can spot a desperate seller a mile off. This type of buyer knows all of the tricks in order to obtain the lowest price. They will originally offer a price much lower than is expected and will then negotiate to make it appear as if a good deal has been struck. They will also claim that there is little demand for the item being sold, and yet they are still willing to buy it. Don't be fooled, this is a classic method of obtaining the lowest price.
Selling Goods and Limited Time Offers
There are a number of little incentives that traders will use to entice people to sell their goods. Traders who place adverts stating that top prices will be paid for a limited time are banking on the seller's naivety. This tactic is basically putting a time scale on value of the goods. Is there an expiry date when goods suddenly decrease in value? The offer expiry date is simply to get the customer to part with their goods as quickly as possible.
A Better Sales Price Won't Be Found
Don't believe the trader's claim that this will be the best price that can be found. Nine times out of ten the customer can always find someone who will pay extra. It can take a strong will and nerves of steel to haggle with salespeople but more and more customers are finding that being assertive pays off. Heading for the door when the salesperson offers their best price can make a difference. Again, shopping around can pay off; never take the first offer unless it is a good one.
Sell Items Directly to the Customer
Sellers have a wider range of sales venues thanks to the internet. Sellers can cut out the professional traders and now sell directly to customers via internet sales sites such as eBay. Of course these sales venues do mean greater competition for the seller but this doesn't have to mean accepting rock bottom offers. Placing a reserve price on items will mean that the seller sets the price. If the reserve price isn't met then sellers are free to relist the item or withdraw it from sale.
Sensible selling means staying one jump ahead of the professional dealers and traders. Knowing the tricks should mean sellers can avoid being ripped off and achieve a maximum price for their goods. Customers and traders are always on the look out for a bargain, but this can be used to the seller's advantage if they play it smart.
You might also like...