Find a Recruitment Agency On-line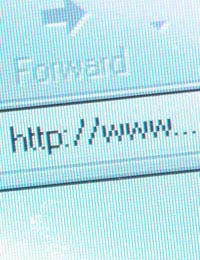 You're looking for a job and you want to go through a recruitment agency. There are certainly enough of them around, and one excellent place to look is online, since virtually every recruitment agency has a website nowadays. But how do you know which are good recruitment agencies – ones that will find you work at a reasonable rate of pay – and which will simply keep you hanging on in the hope of employment?
The Advantage Of Recruitment Agencies
Good recruitment agencies handle jobs which are never advertised otherwise. They assemble a pool of qualified candidates for the position available – it will still be up to the employer to interview and fill the job, but those they see will have been pre-screened by the employment agency. At times the agency will work closely with certain large employers, once a trust has developed between them and employment agency has proved itself by repeatedly providing good people for jobs. A recruiter can have a strong career if he works well in conjunction with an employer.
Finding Employment Agencies Online
You might be seeking a career or just a job in a particular industry, such as IT. You'll want to narrow your online search by typing in something like "IT recruitment agencies" or "IT employment agencies." This will narrow the field, although you'll still be faced with a dizzying choice of agencies. Much the same applies within other fields, such as engineering.
How do you narrow down the possibilities? It's not easy, because recruitment is a big field, and recruiters will often inflate their abilities and promise the moon, only to deliver little in the way of jobs.
Talk to others you know in your field, Ask if they've used an employment agency, and if there are any they'd recommend. Check online bulletin boards and see what success other people have had. Of course, recruitment agency itself covers a wide field, from places where you post your resume or hunt for jobs available to those where you'd be actively dealing with recruiters.
You can sign with a number of employment agencies, of course, and hope one comes up trumps, that some recruiter will work hard on your behalf. But rather than the scattershot approach to recruitment, you might use your time better in research to find the recruitment agencies most likely to find you a good job or a career.
Using Agencies For General Employment
Even if you don't work in a specialised field, an employment agency and a good recruiter can still help you find a job – indeed, there are many general jobs out there handled by agencies, including clerical work, call centres and so on.
Again, though, rather than taking the time to register with every agency online, you want to be with the ones that will find you jobs. That means researching a little – asking friends and colleagues who've used recruitment agencies, checking threads on online bulletin boards and investigating recommendations from other online users. That way you'll be able to focus on the productive agencies, the ones with the most jobs and the most job placements.
Being with a good recruitment agency doesn't guarantee they'll find you a great job. But an excellent recruiter and a good employment agency certainly boost your chances of recruitment.
You might also like...