What to Do If Your Extra Income Stops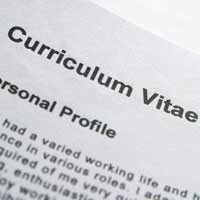 In these days of economic cutbacks, there's no such thing as a safe job. That makes a second job, and the extra income it creates, more important than ever. It's not a wage you can live on, but it's a good supplement to afford a few extra things and create a cushion in the bank account.
But second jobs are just as vulnerable as the first, possibly even more so; part-time workers are not core staff, and can be among the first to be laid off when times become tough. So what do you do when you lose that extra income, either through a layoff or because the business closes?
Finding Another Extra Income
If that extra income has vanished, you need to replace it. You should make sure you obtain a reference from your previous employer, which can be helpful when you apply for a new position.
There are jobs out there, and many of them will be part-time, which is what you need. However, you might find more competition for them – there could well be more people applying for part-time or seasonal work in supermarkets or the Post Office than there are jobs. That means you have to stand out as a candidate.
A good CV helps, but there's a fair chance it won't apply to the job in hand. Strong references do help, of course, and probably carry more weight than past experience – unless your experience directly relates to the job. So it's often up to you to make a good impression. Present yourself professionally, show you want the job. Be involved in the interview, make eye contact, think and give intelligent answers to the questions you're asked.
You might not get the first job, or even the second, you apply for, but don't give up. It can be hard not to become discouraged, especially if these jobs seem well below your ability, but remain positive, or your attitude – or possibly your desperation – will show through in other interviews.
Surviving Without Extra Income
Until you obtain a new second job, things will be tight. You'll be getting by on a lower income (the chances are that you won't qualify for any kind of redundancy package from a part-time job). A lot depends on the use you made of that second income.
If the money was put aside for special projects, or a holiday, the education of your children, or even as a boost for retirement, then it simply means that those things are on hold. In terms of your immediate spending power, you're no worse off than you were before. You might even enjoy a break of a few months before you go looking for extra work again.
However, if that money is helping you pay your bills, then the situation is bad. You need the money coming in every month, so you'll be looking for a new second job in earnest. In those circumstances, you might be advised to take the first thing you can find, but don't settle for it.
Keep looking around; let this job buy you the time to find something you really want to do, and which hopefully will pay more. It's not an ideal solution, by any means, but for the short term it can be a great help.
You might also like...