Legal Rules for Employees Under 18 Years Old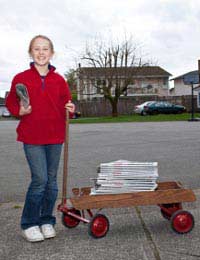 Students and young workers under the age of 18 do have different working regulations from older workers. These strict regulations have been set in place to guarantee protection from exploitation.
Why Are There Different Rules for Employees Under 18?
Health, safety and protection against exploitation from employers are the reasons for strict working regulations for younger workers. Many students under 18 and school leavers do take part-time and full-time work to bring in regular income. Many younger employees would also happily work longer hours for extra cash, even if it is detrimental to their health. These regulations mean that it is against the law for younger employees to work excessive hours, and the rules also ensure correct rates of pay.
The Minimum Working Age in the UK
In the UK the minimum working age is 13 years old. Anyone below 13 years cannot legally take employment. There are still restrictions on 13 year old employees such as light work being all that is generally acceptable at this age. This may include employment such as newspaper or milk rounds. At 14 years old the employment market does open up slightly but two hours per day during school days and weekends is the maximum. Children aged 14 years old still cannot work in employment situations such as factories or on building sites.
Working Time Regulations for Younger Workers
Younger workers between 16 years and under 18 years will not usually be permitted to work more than eight hours per day. They also cannot work for more than 40 hours over the course of a week. Employees under school leaving age, which is 16, cannot work during school hours for more than 35 hours per week during school holidays. Employees under school age must also not work for more than two hours per day during school weekdays or for more than two hours on a Sunday. There are some exceptions such as school children who stay on at school past the 16 year old school leaving age.
The Minimum Wage for Under 18 Year Olds
There is a national minimum wage set in place for employees who are 16 and 17 years old. This minimum wage has been set, a present, at £3.79 per hour (October 2014). Unfortunately, those under the age of 16 are not guaranteed this sort of protection and there is no set minimum wage. There are also exceptions to the minimum wage rule; apprentices under the age of 19 years do not have to be paid the minimum wage. Any employer who does not abide by the Minimum Wage Act can be reported to the HM Revenues and Customs.
Typical Employment Roles for Younger Workers
Younger workers are generally restricted from many types of employment due to lack of experience, health and safety and other legal reasons. There are a number of jobs open to younger workers, and commonly acceptable jobs will include:
Childminding or babysitting employment can be taken at any age
Delivering milk and newspapers from the age of 13
Working in the armed forces will need parent's permission if under 18
Shop work and working in a restaurant from the age of 16
Working in a licensed premise such as a pub at 16 or 17 is permitted but not during opening hours
Those under school-leaving age can undertake unpaid modelling or acting performances if they have a licence
Annual Leave for Younger Workers
Younger workers who work full time when they leave school are entitled to annual leave just like older workers. In the UK, paid annual leave rights are 5.6 weeks per year or 28 days per year. This basic annual leave rule applies if the employee works five days per week; part-time workers will receive pro rata leave. This is a legal requirement although some employers may offer their employees more annual leave than the legal minimum. Younger workers are also entitled to the same rest and lunch breaks as older workers.
It is important for younger workers to be protected by employment rights as they start out on their working lives. Employers who do not grant younger workers their full legal rights can face serious consequences. A full list of the rights of younger workers can be obtained from government offices such as job centres or from the HM Revenue and Customs office.
You might also like...