Wage Rights in the UK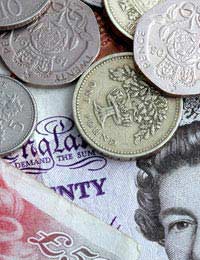 Almost all employees in the UK have a number of wage rights including holiday pay, sick pay and the minimum wage. These wage rights also apply to part time employees although there may be some restrictions for temporary workers.
Statutory and Contractual Rights at Work
Employment rights laid down by the law for employees are called statutory rights. Statutory rights should include paid maternity leave, national wage payment rights, paid holidays and the right to work until at least 65. Contractual employment rights are set out in an employment contract and are additional to statutory rights. Contractual rights will come in the form of terms and conditions and are an agreement between employer and employee. Included in the contractual rights will be rates and frequency of pay, hours of work and pension schemes.
Wage Rights for Part Time Workers
Part time employees and job sharers may not work a full 35 hours but they are still entitled to fair treatment in comparison to full time employees. Part time workers are entitled to the same wage rights as full time employees. Even though they do not work full time hours the wages of a part time worker should compare to that of a full time employee on a pro rata basis. The same rights will exist over issues such as holiday pay, training and parental leave. Rights for part time workers apply to both statutory and contractual employment rights.
Definition of Wages in the UK
There are many different payments that go to make up an employee's wages. Wages can include bonuses, base salary, commission and holiday pay. Statutory sick pay, paid maternity leave and paternity leave are also included in the definition of wages. As such there are a number of different rights that govern wages. The terms and conditions of payment should always be included in an employee's contract. Even if an employee does not have a written contract a verbal agreement between employer and employee will still stand.
The Right to the National Minimum Wage in the UK
The national minimum wage is the minimum amount of money that an employee can be paid. In the UK there is a set national minimum wage for workers in the age groups 16 and 17 years (£3.79), 18 to 20 year olds (£5.13) and 21 years plus (£6.50) - figures correct for 2014/15. Apprentices do have a separate minimum wage and there is no minimum wage for children who are of compulsory school age. The minimum wage is set out by law and employers who do flout this law and are caught by the HM Revenue and Customs can be fined up to £5,000. The government also runs a name and shame policy for employers who pay employees below the minimum wage.
Rights to Tips and Gratuities
Many people work in restaurants and bars on both a full time and part time basis. Tips and gratuities from customers can greatly increase a base salary for those who work in this employment sector. Cash tips given to employees from customers are a gift and are the property of the employee and not part of the employee's pay. Tips that are added to a bill as a service charge are the property of the employer and it will be up to the employer as to whether the employee receives this. Customers can supply an additional tip to a bill for service and this will also be the property of the employer who may decide to give this to the employee.
Employment and Wage Rights for Temporary Workers
Temporary or agency workers do still have employment and wage rights but these may differ from permanent employees. A temporary work who works through a recruitment agency will have their rates of pay set by the agency, not the company they are working for. If work is found through an employment agency then pay will usually be determined by the employer. Temporary workers are entitled to holiday pay and the same holiday entitlement as permanent workers but may not be entitled to paid maternity leave. Temps who are employed through recruitment agencies and employment agency workers should find all employment terms and conditions in their contracts.
Any employee who feels they are being treated unfairly over wage rights or employment rights should seek advice. More information and advice on these matters can be found at the Citizen's Advice and Direct Government websites.
You might also like...