Avoiding the Pitfalls of a Side Business: A Case Study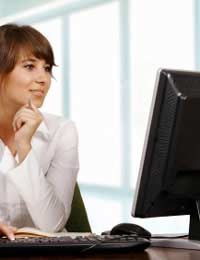 Running a side business as well as a full-time job can be quite a juggling act. If employers think that the side business is interfering with the employee's work performance then it can lead to trouble as this case study shows.
The Advantages of Starting a Side Business
The major advantages to starting a side business are of course the extra income and the chance to be financially independent. Melissa Thompson started her personal shopping business while working full time for an on call Doctor service in London. "I'd had the idea for a while and had been networking with friends and building up contacts using social networking sites," said Melissa, "I thought it was a great idea. It basically didn't take much more than a telephone and a website." As the business started to grow so did Melissa's problems with her full-time employer.
Using Employer Assets for a Side Business
It takes a very understanding boss to allow employees to use their business assets to run a side business. However, using an employer's business assets without their knowledge can have very serious results as Melissa found out. "The thing was for most of my day at my regular job I worked alone in an office with access to the phone and the internet. It just became very easy to start working on my own business throughout the day." After a few months Melissa's website had been brought to her employer's attention and verbal warnings were given.
The Pitfalls of Running a Side Business
"I suppose the consequences could have been a lot worse than a verbal warning," Melissa now says. "I wasn't even aware of the no extra businesses clause in my contract never mind the fact I was actually using my boss's assets." Melissa realises that she was let off lightly by her employer.
Her employer could have dismissed her from her job and could have claimed that any work undertaken on company computers could now be his actual property. There are numerous cases of employer's sacking workers for exactly this kind of thing.
Employers and Side Businesses
Some employers do not actually care whether or not an employee runs a business on the side. However, there are many employers who will actually take steps to prevent employees from running a business on the side. It is not uncommon for employers to place stipulations in contracts forbidding the employee from running a side business, especially competitive side businesses. Some employers will also forbid any 'moonlighting' as they think this will reduce the employee's workplace performance. Employees who are considering a side business should always check their employment contract's terms and conditions.
Always Check Employment Contracts
Apart from the 'no moonlighting' or 'no competitive businesses' clauses there can be clauses in contracts regarding intellectual property assignment. This means that anything that is created using an employer's computers and internet access can belong to the owner of the business assets. This can apply even if the employee has undertaken their own work during their own time, for example lunchtimes or after working hours. These terms and conditions can be very broad and can cover all assets used in the workplace.
What to Avoid When Starting a Side Business
Upsetting employers by using their business assets is a definite no-no to running a side business. There are other issues to avoid and these should include:
Giving too much time to the side business resulting in poor work performance during regular employment hours
Starting a side business if this is a breach of contract with full-time employers
Juggling businesses for a long period of time; this will take its toll physically and mentally
Regarding the side business as more important than the employer's business; this will become apparent to the employer
Side businesses can be a minefield, especially for inexperienced entrepreneurs. Anyone considering starting a side business should never assume that there is no harm using an employer's assets during their own time. Employees who run a side business during regular working hours may find that their side business profits can eventually revert back to their employer.
You might also like...