Turning Coffee Beans Into Cash: A Case Study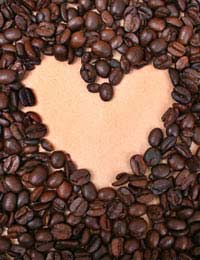 There has been an explosion in the gourmet coffee industry in Britain over the past couple of years. One couple decided to take their chances and invest in this growing market. Turning coffee beans into cash turned out to be a winner as this case study shows.
Looking For the Perfect Investment Opportunity
In 2006 Elaine and Dan Clifford had moved back to their home town in Scotland and were both looking at ways to supplement their income. They were advised by a business friend that gourmet coffee was becoming a good investment opportunity. Instead of opening a coffee shop they hit on the idea of selling coffee using a mobile van specifically designed for the purpose. "We actually found a van on eBay called the Bean Machine that was a customised Peugeot Expert van with its own Gaggia retro espresso machine." said Dan.
Pooling Their Resources
Elaine and Dan combined their financial resources and found that they had around £10,000 to invest in the business. "As it was on an auction website we managed to buy the van for £6,500 and it came with fittings and was ready to go immediately." Elaine said, "It even came with gourmet Italian coffee beans. Once the offer was accepted the van was driven up from Newcastle to Scotland and we obtained liability insurance and were ready to go." The benefits of a mobile van were that they could sell coffee and food wherever they wanted to such as outside of businesses at lunchtimes.
Paying for a Quality Product
From the start Elaine and Dan knew that they wanted to keep standards high. "We weren't selling the usual instant coffee, crisps, and chips. The snacks we did sell were kept to a high standard to compliment the quality of the coffee." stated Elaine. "There was some resistance at first as people didn't expect to pay that much for coffee. In the end the quality of the coffee won out and we did have regular customers coming back each day." The next step was to expand the business by finding new venues to sell from.
Finding the Right Business Pitches
Trying to find new business pitches wasn't as hard as they had thought. "With summer coming up we hit upon the idea of taking the Bean Machine to events and festivals. Within the first week of coming up with that idea we had eight events booked, large and small." said Elaine. The only fees they had to pay were the electricity at the sites and the fees for the pitches. "There are usually vans selling beer or burgers at music events but this type of coffee van isn't too common so we did have a unique selling point." Dan said.
Utilising Internet Selling
The business was going from strength to strength with lunchtime business pitches and events. The next step was to set up their website for free using Windows Live. The Internet site had contact details, menu lists and prices. "We made sure everything was above board and the van was checked out by the Environmental Health Department and passed all tests." said Elaine. "We also registered with the cash and carry to get discount on bulk buys on items such as cups and lids." The Internet also proved useful as a tool to research and buy from different packing companies at reduced business rates.
Business and Seasonal Adjustments
So were there any downsides to what had become a successful business idea? "Events are seasonal and usually only busy during the summer months, so there is a downturn at some points during the year." Dan said. "When the events side took a quiet turn we had to rely more on the pitches outside businesses at lunchtimes. You have to be prepared for some quiet times." However, within two years they had still made a big enough profit to move onto the next step in their business plans.
Opening up Business Premises
Word of mouth soon spread about the Bean Machine and orders were coming in regularly but they then decided to expand further. "We wanted to branch out a bit so decided to open a coffee and sandwich bar that now gave us more of a market share. We didn't give up the Bean Machine and employed someone to run that while we concentrated on the coffee shop." Said Dan.
From an investment idea and initial outlay of just under £7,000 Dan and Elaine now run both a successful coffee shop and mobile coffee van. "I think it was the quality of the product that shone through. Once people get used to a certain standard they are willing to pay that little extra." Elaine said. "In the end if you have a good idea and a good slice of the market then you should be able to make money, even during financial recessions."
You might also like...