Can You Cope With a Second Job?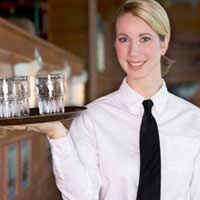 A second job can be an excellent way of bringing more income into the home. But there are some disadvantages to working additional hours on top of a normal working week. The extra income may be nice but working excessive hours can eventually take its toll.
Second Job Figures in the UK
Around 1.15 million people in the UK have second jobs and this figure looks set to increase. Reasons for this increase vary from paying off debts, the rising cost of living in the UK, and topping up salaries for those on a low income. Recently there has been a 5% increase in 'moonlighting' with professionals also looking for a second income to help alleviate rising prices in the UK. Second jobs can be an excellent additional income solution in the short term, but over the long term there may be some detrimental effects for the over worked employee.
Advantages to a Second Job
The main reason for a second job is of course the additional income brought into the home. The extra money can be used to pay off debts, put towards annual holidays or used entirely to pay monthly household bills. A number of people take second jobs such as bar work as a way to make a little extra money without losing out on a social life. Learning new skills can also be an advantage to taking a second job, which can be beneficial to future job prospects. However, for the majority of second job employees this is a way to financially make ends meet and is the only financial option available to them.
Disadvantages of a Second Job
Working an extra 20 hours or so on top of a normal working week can have some negative points especially over a long period of time. Noted disadvantages to a second job can include:
Mental and physical exhaustion from overwork
Lack of free time
Lack of social life
Becoming dependant on the extra income
Performance in the workplace may slide due to juggling two different jobs
Extra commuting time between jobs can increase the number of hours spent away from the home
Weighing up the Cost of a Second Job
There are pros and cons to taking a second job and the first question to be asked before taking on extra hours should be - can I actually cope with a second job? Extra money to spend is always a nice thing but if a good social life and enough time to actually spend the extra money is important then is the second job actually worth the effort. Exhaustion from overwork is no laughing matter and can have a serious impact on other areas of life. An extra job can mean working from nine in the morning until ten at night and then commuting. Try doing this for three days a week or more over a long term period of time and exhaustion can soon set in.
Find a Second Job You Enjoy
One of the best ways to combat second job fatigue is to find work that you actually enjoy doing. If you are sitting in a monotonous job throughout the day and then have to undertake the same sort of work in the evening the whole day can seem like a never ending chore. Look for a second job with skills you would like to learn or that will add to your existing work skills. For example, if you have foreign language skills look for translator jobs on the internet. This sort of job can be undertaken in the home meaning extra money can be earned during time that would have been spent commuting.
Second Jobs and Working from Home
A second job that can be undertaken from home will combat many of the downsides of working extra hours. The pay may be less but commuting is eliminated and the hours can easily be slotted into a weekly schedule. The internet is awash with home working jobs and those with certain skills such as accounting, typing or writing skills can pick up a few extra hours work per week. Always make sure to check out home working jobs thoroughly as the internet is also rife with home working job scams.
A little extra income is always a good thing. Paying off debts quickly or paying for a holiday through a second job can add to a better quality of life. However, second job employees should be wary of taking on more work than they can handle. If the second job leads to exhaustion or a poor performance during a main job then it may be time to reconsider the pros and cons of that second job.
You might also like...