Long Term Advantages of a Second Income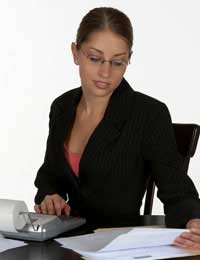 For some people a second income isn't out of necessity but a way of life. They find a job they enjoy that supplements their regular income and stick with it for years. It becomes, in effect, a second career. From that they build a regular income that can serve as their pension in retirement, or fun a much better lifestyle.
Of course, it takes a lot of dedication to work two jobs for a number of years, and the rewards have to be enough to make the sacrifice of time worthwhile. Those rewards need to be more than financial, though – to maintain interest over an extended period the work has to be constantly stimulating and challenging, too.
Working for Yourself
Look at those who maintain second jobs for a long time and you'll see one thing many of them have in common – in those second jobs they work for themselves.
Given the problems traditionally associated with self-employment – uncertainty and bureaucracy, to name but two - that might seem strange. But once a business is up and running, and likely to continue, it can bring the kind of satisfaction that working for someone else never can.
When you're working a second job for a long time, you need the flexibility working for yourself can offer. Yes, you'll need to put in the hours and work hard, but once it's fully established, you can take time off here and there for holidays, family events and so on.
Over the years, a business that percolates along gently can accumulate quite a lot of money, especially if the profits are put in a savings account of some type with a good yield. Even after taxes, over 20 years or more, that's some very serious money.
The other big advantage in working for yourself is that the retirement age doesn't apply. It's a good way to keep yourself alert and involved (as well as busy!) and keep earning money to supplement the state and whatever other pensions you receive, which can make a huge difference in the way you live. Or, by then, you could just stop work and enjoy the fruits of your labours.
What it Takes
Of course, it takes a particular type of person to work two jobs for many years. It requires persistence and dedication (as well as a very supportive partner and family, but some make it a family business, with everyone involved).
The type of business is really the least important factor, although it obviously helps if it's something that brings repeat custom year after year.
Some people will try to build up their business to become their main source of income, to the point where they leave their regular employment. But plenty of others already love what they do, but want the security of more money.
Working for Someone Else
There are those who will work a second job for a good employer for many years – perhaps one or two days a week as a marketing representative, for instance. It might not offer the same flexibility as working for yourself, but it does offer the advantage of knowing just how much you'll make on each paycheque.
For those who want to extra money, but who aren't cut out to run their own businesses, this can prove to be the ideal solution. Over time a good relationship between employee and employer can develop, bringing more flexibility, and often more responsibility.
You might also like...