Why do You Need a Second Job?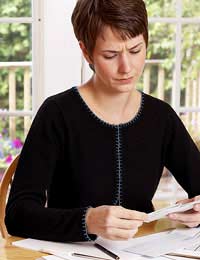 Pressing bills the idea of an expensive holiday a new car or house, university fees, or even looking forward to a more comfortable retirement…they're all good reasons why people seek out a second income. One thing's for sure; whichever category you fall into, you're not alone.
Short Term
At one time or another we've all found ourselves short of money. It can happen for any number of reasons, be it illness, unemployment, or a bout of spending on necessary things. When that happens, the only thing to do, in order to climb out of the financial hole, is to earn more money.
Since most of us can't increase our salaries, that means finding a second job. Often it's just for a while, until things are back on an even keel, and you can breathe easier and sleep at night without endlessly worrying about the bills.
You'll probably be willing to work as many hours as you're offered, in whatever job you can find (although you'll do much better in a job that suits your personality). That's fine, although the harder you push yourself, the quicker you'll reach the burnout stage. However, if you're working an extra job because the situation is critical, you will put up with a lot for a little while.
Medium Term
There are also those who take on an extra job in order to fun an important purchase. It could be that big holiday to Australia for the family, a new car or even a new house. Rather than dip into savings (or perhaps to add to them) people will take on a second job, and plan ahead.
Obviously, there's less desperation about this situation, so you'd look around longer and harder for the right job, as you'd be in it for a longer period (you'd also want something that paid more than the minimum wage, if at all possible, in order to accumulate money).
The chances are that you'll still be looking to work for someone else, as it's not a long-term venture (although you might well be looking at a few years, rather than just months; that's especially true if you're looking to cover university fees for a couple of kids!)
Long Term
As a general rule, those with a long-term second job are working for themselves. It can be as simple as being an Avon rep and salting away the money, or it could be a full business venture.
If you plan on a long-term second job, it needs to be something you enjoy and can continue for years – even past normal retirement age. It's essentially a career, one that will allow you to pace yourself without too much stress.
Of course, the other factor in working for yourself is that the income potential is so much greater, and over a numbers that can build into a substantial sum. But please remember that to work a second job for a long time it has to also stimulate you mentally and give you more than monetary rewards to compensate for all that you're giving up in free time and social life.
Whatever the reason, whether it's an immediate lifeline or looking to the future, a second income can be a very useful extra.
You might also like...