Could You Be a Consultant?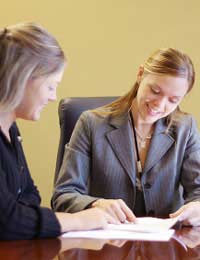 Many people think that becoming a consultant is beyond their reach. But it really only takes a certain amount of expertise in a specific area and some business skills to enter into the world of consultancy.
What is a Consultant?
A consultant is basically an adviser; someone who can pass on their expertise knowledge to others. Consultants can be independent although there are many who work within consulting companies. There are different types of consultants, some will pass on knowledge whilst others will come in as trouble shooters to analyse problems and find solutions. Consultants can help many different businesses, and work within a wide range of business sectors.
What is Required to Become a Business Consultant?
An expertise in a particular field will always be a prerequisite to becoming a consultant. For example, some consultants will specialise in fields such as Information Technology passing along their knowledge. Others will be employed as trouble shooters if there is a problem within a business such as declining sales, management solutions or motivating staff. Consulting specialities are diverse, and expertise in marketing, finances, and human resources are just a few of the many.
Apart From Knowledge What Skills Are Required?
Apart from expertise, consultants need to be good with people. They should be experts at building relationships with individuals and companies. Successful consultants know the value of building up trust with their clients. Consults can become privy to company secrets and the clients must be able to trust them to a high degree. Building this trust is one of the ways consultants will obtain repeat business.
Are Sales and Marketing Skills Important?
A consultant, especially an independent one, must be able to sell themselves. Consultants are brought in to give advice and the business must believe that the consultant can make a difference. A consultant has to be able to sell their knowledge for a price and sell their own techniques and methods. Many consultants actually take marketing and sales courses due to the importance of these skills.
How Can I Break into Consultancy?
Consultants can start up their own business from scratch. This is usually easier if the consultant has worked for other companies for a number of years and reached a certain level within their profession. Joining an established consultancy firm is another option. Consultants who have a wide range of good contacts within their profession may find it easier to network and obtain consultancy jobs. Niche consultancy firms are always looking for experts within particular fields.
Do Consulting Careers Come With Job Security?
It's doubtful that any job now comes with definite job security and consultants are no different. Consultants are generally used on an 'as needed' basis so there can be slow and busy times. Diversifying is the best way to fight job insecurity; more clients mean a larger safety net if one or two no longer require the consultant's services.
How Can I Advertise My Independent Consultancy Service?
The internet has made it easier to start businesses from scratch, and it is no different for consulting businesses. A good website with a menu of services will be the first step. Notifying former work colleagues and actually cold calling businesses are ways to get the word out. It only takes one successful consulting job to get word of mouth started, and business to business referrals are worth their weight in gold.
How Much Can I Earn as a Consultant?
This will depend on the type of consulting work and whether the consultant is independent or working for a firm. Consultancy firms will have their own pricing structure set in place and senior consultants will usually be able to charge more. Pricing will also vary depending on geography; those in large cities such as London can usually charge more. A good independent consultant can make as much as 50 thousand per year or even more than that.
How Can I Maximise Earnings as a Consultant?
Charging too low is a common mistake made by start-up independent consultants. Businesses are willing to pay good money for expert advice. Consultants will usually charge different prices to different companies; long term clients may be charged less that one off consulting jobs. Keep in mind that if a consultant is booked solid then they are usually charging too low a price, and it may be time to consider an increase.
You might also like...