Passive Income: Making Money and Working Less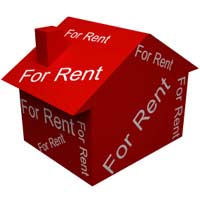 For some it's the ultimate dream; making money and working less or barely working at all. Passive income is a way to earn money without direct involvement and there are some tried and tested routes to achieving this goal.
What Exactly is Passive Income?
A common example of passive income would be renting out property to others. There is minimal involvement from the property owner and there is a steady stream of income through the rental payments. This type of income commonly includes earnings from royalties on creative works such as books, network marketing, rental accommodation and investments. Basically passive income is a way to gain financial freedom by working less yet still making money.
So Generating Passive Income Requires No Effort?
This is not entirely true. The end result of setting up a stream of passive income should be minimal involvement but there will be some initial work or investment involved. For example a writer who publishes an e-book will have to spend time writing the book and this can takes weeks or even months. Setting up a website that generates income through advertising will need an initial involvement of time and money. Once the initial work has been undertaken, it should be a case of sitting back and waiting on the money rolling in.
Will I Get Rich From Passive Income?
Common passive income methods are not generally get rich quick routes. This is not to say some entrepreneurs don't make a lot of money from their passive income generators. Certain internet website owners who use 'pay per click' advertising do claim to make around £500 per day. One way to generate a good source of income is to set up a number of different passive income generators. Even if each one makes a small amount of money each month they will still add up to income generated from little effort.
What Are Passive Income Information Websites?
There are plenty of websites on the internet that will provide information on passive income generators. Unfortunately most of these websites will charge for this service, usually for information that can be found for free elsewhere. Not only will there be a charge to obtain this information but by actually visiting these websites you are contributing to their passive income. To say that these website are scams may not exactly be accurate but this information is freely available on the internet.
What Are Some Common Passive Income Generators?
Property rentals, royalties, investments, and pay per click advertising websites are only a few of the passive income streams. Common forms of passive income can include commission every time someone has to renew a product such as an insurance policy. A business that has grown big enough to take on a manager and employees can leave the owner with little involvement. Anything that involves little or no effort to generate the income can be seen as a passive income generator.
Don't You Need an Original Idea to Maximise Passive Income?
Unoriginality has never stopped businesses from making money. Network marketing is one of the most common ways of generating passive income. Also known as pyramid selling or Multi-Level Marketing (MLM) this usually involves selling products supplied by a major company. However, passive income comes into play by hiring others to do the selling with a percentage of the sales being kicked back up through the levels. Again, there is a minimum of time and effort involved before the passive income rolls in.
What Should Be the Ultimate Goal of Passive Income?
The answer to this question is obviously making money but the ultimate goal is to make enough money to eliminate work altogether. Do not just think of passive income as a little extra cash each month. Think of it in terms of building up enough of an income that it will cover all living expenses throughout the month. Once the passive income has reached the point where there is more than a decent monthly salary the objective has been achieved. Working a 'normal' job is no longer required and the focus can be on achieving more streams of passive income. Passive income can be the way to financial freedom and having the time to actually enjoy life without the nine to five grind.
You might also like...