Getting it Right When Renting a Room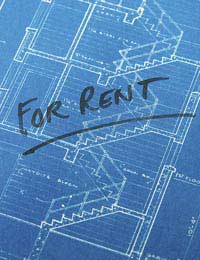 Renting a room within the home can be an excellent way to bring in an extra income. Getting it right when renting a room does mean being aware of the tax rules and choosing the right lodger.
Why Rent Out a Spare Room?
Renting a room can be one of the easiest ways to bring in some extra income. Using existing assets, such as a spare room, does make sense during financial hard times. Renting a room can bring in as much as £100 per week; sometimes more in prime locations. But there are certain issues to be aware of before renting a room to complete strangers. Tax rules and obtaining the right lodger should be considered when renting a room in the family home.
What Are the Tax Issues When Renting A Room?
Property owners who do decide to rent out a room do have a certain amount of tax free allowance. The government's rent a room scheme allows property owners to earn up to £4,250 per year tax free. This amount breaks down to around just over £350 per month. If the property is owned by a couple then the tax free amount will be divided in two. The room that is to be rented must be furnished and the landlord can charge for extras such as meals or laundry.
Where Can I Advertise When Renting a Room?
There are plenty of rent a room websites available on the internet. Websites such as easyroommate.com and spareroom.co.uk are just two of the many property sharing sites. Most of these websites will be free to advertise on, although some will charge membership fees. Landlords can advertise their rooms and be contacted by interested lodgers via the websites. Other free advertising points can include well known websites such as Craigslist and Gumtree.
How Can I Ensure I Obtain the Perfect Lodger?
Finding the right lodger can be tricky, and there are never any rock solid guarantees of that perfect match.Landlords should never be afraid to ask potential lodgers as many questions as they need. References from the lodger's previous landlords are also a good safety precaution. Many landlords now undertake credit checks on potential lodgers through credit reference agencies such as Experian. A criminal record check can also be undertake and is especially important within a family home.
How Can I Ensure The Right Match With a Lodger?
Common sense should be used when interviewing prospective lodgers. Renting a room in a family home does mean inviting a complete stranger to live long-term with the family. Landlords should ask questions about the lodger's social life; i.e. are they late night party animals? Asking questions about the lodger's lifestyle will give some indication if they will fit in within the home. Always ask for employment details, or university references if a student is to be the lodger.
What Sort of Lodgers Can I Expect?
Landlords can specify in their advertisement what sort of person they would like as a lodger. This could be professional couples or singles only or students. Many professional people will rent rooms during the weekdays only when working away from their home location. Students are among the highest percentage of room renters, especially in big cities and towns. Landlords can specify a trial period to see if the lodger does actually fit in within the home.
What Ground Rules Should I Set When Renting a Room?
Ground rules are entirely up to the landlord and should be made known to the lodger at the interview stage. A written agreement between both parties is the best way to avoid any misunderstandings. Written agreements should include payment dates, house rules and the rental length. Rental deposits should be taken in advance, before or when the lodger moves in. One month's deposit is the normal amount and this can be used against breakages or unpaid rent.
How Should I Treat Lodgers Who Rent a Room in My Home?
Many landlords who rent out rooms in the family home will go the extra mile and be as accommodating as possible. Remember, for certain lodgers such as students this will be their first time living away from home. Treating lodgers as friends or house guests should bring a more relaxed atmosphere within the home. Some landlords will simply rent out the room and leave the lodgers to themselves. But it is a good point to remember that lodgers are financially contributing to the home and should not be viewed as an inconvenient financial necessity.
You might also like...