About Our Site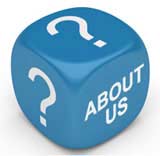 ExtraIncomeAdvice was formed to offer a unique reference point on earning extra income safely.
There are times when everyone could use some extra income but finding that perfect second job can be a task in itself. Extra Income Advice was created to bring together on one site the most accurate and relevant information on the subject of achieving some extra income.
Extra Income Advice will supply the answers whether you are a single parent looking for home working employment or a student looking to make some extra cash. The site covers a range of popular second job options as well as some you may not even have considered.
With the advent of the internet there has been a growth in teleworking jobs but not all of these jobs are as they seem. Extra Income Advice provides the facts when it comes to the scam home working jobs that are increasingly advertised on the internet. Many people do fall for the get rich schemes advertised on the internet and this site provides information that will tell you how to avoid the scams.
With extra income comes extra legal and tax issues. Extra Income Advice addresses these sometimes complex matters in an easy to understand clear manner. There are also tips on how to turn your hobby into a money maker and articles on how to create your own business.
If you are looking for a second income then Extra Income Advice is a comprehensive reference to the many ways that you can bring more money into the home.

Related Articles in the 'Site Information' Category...