Earn Extra Money Babysitting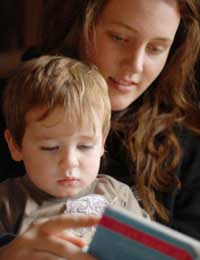 There's not much to being a babysitter, is there? All you have to do is look after a child, or perhaps a couple of kids, for an evening while the parents go out and have a break. In return you make some money, have some food left for you, and can probably spend much of the time watching television after you've put the kids to bed.
Does that sound simple? Of course it does, and it's what a lot of babysitters do. But to do it properly - and that means start a babysitting business - there's a lot more involved in the process. Babysitting is different from childcare, inasmuch as you're never looking after the children of more than one family, and then probably in their home, and part-time only, not as a live-in nanny or au pair.
Perhaps the first thing to remember is that legally you need to be at least 14 years old, although in terms of responsibility, 16 is probably better.
The Minimum You Should Have
If people are going to let you look after their children (your first customers might be family, who know you, but as your business grows that probably won't be the case), so you have to give them reason to trust you with something so valuable.
You should be willing to present two forms of ID, one of which is a photo ID, with your address on it, so your customers can see you are who you claim to be.
Offer three references, and encourage potential clients to follow up on them, for nothing helps establish trust like a good reference.
You should have a current criminal records check from the local police showing that you have no criminal background - CRB checks are standard on all those who work with children. Note, however, that if you move to a different area, you'll need a new CRB check as different police forces don't co-ordinate and there is no national database.
With that you can reasonably set up in business as a babysitter, and actually be more responsible than many who work at it. But if you want to take it seriously, there's more you can do.
What Makes A Good Babysitter
Emergencies happen. We all know that's true, however unfortunate it might be. A babysitter who's in charge of children needs not only emergency numbers to contact - meaning 999, of course, but also mobiles for the parents - but training in coping with medical problems that might arise (and if a child is susceptible to anything, the babysitter should be informed beforehand and thoroughly instructed on procedures).
Someone who's taking babysitting seriously as a moneymaking option should have first aid training. That can be obtained from either the Red Cross or St. John's Ambulance, and a first aid certificate makes for an excellent babysitting qualification.
A number of schools offer child development courses these days, and they make a good foundation, as does studying child care at college (such as going for a B-Tec or an NNEB Diploma, as well as CCE or NVQ, all of which are quite common, although they're far from being the only qualifications).
The more you know, the better prepared you will be. Don't be afraid to ask questions about the children you'll be looking after, and if possible meet them before you start working for the family.
Have people you can call on if there's a problem. You might well not drive, so make sure you have access to someone with a vehicle in case it becomes necessary, or simply other people you can call on if a problem arises.
Remember, too, that you also have to get home at the end of the evening. Have arrangements in place for that, either by a life from the family for whom you're babysitting, or via your own arrangements.
You might also like...
Babysitting remains very much a way of earning money for females. Families are far more likely to trust a girl than a boy with their children. In some ways that's understandable, but it's also conditioning. But that's a fact of life, right or wrong, and at least does offer extra income for teenage girls.
Alice
- 26-Sep-12 @ 1:10 PM