How to Find Job-Posters and Bulletin Boards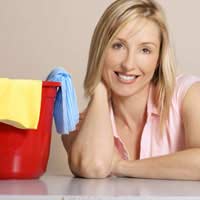 There are many places to find jobs. Some, like newspapers, are quite obvious. Others are less so. If you're hunting for some extra employment, posters and bulletin boards, such as you see at the Post Office or in the newsagent's, might not spring immediately to mind, but they can prove to be a prime resource.
The biggest advantage is that the work will be very local, quite possibly within walking distance, which means it's easily accessible, and you can even be green and leave the car at home. Additionally, most of the jobs advertised will be part-time, exactly what you need for a second income.
Types of Jobs
The kinds of jobs you see on bulletin boards aren't the ones that make you rich. Typically you'll find people of business wanting cleaners for a few hours a week, or even cleaning services advertising for part-time employees. Often those hours will be flexible, so with a little negotiation you might be able to fit it around your current schedule.
Businesses, too, advertise for local part-time staff (even phone work is sometimes advertised this way). Also, one of the local pubs might need bar staff and put a card in the window.
It's certainly worth checking these boards (apart from the Post Office and all the local newsagents, you'll also find them in supermarkets, so don't forget to check there, although very rarely will those advertise jobs) on a regular basis, at least weekly and more often if you can to keep completely up to date on opportunities.
At times you'll find work from home opportunities. Since the people advertising are local, you'll be able to meet them and assess whether it's something you want to do (but bear in mind the standard precautions for working from home – if the job promises a large income, or requires a start-up fee, be very wary). Be warned, just because the people trying to recruit you live close, that doesn't automatically make them trustworthy, either!
Although it's not as common, you will also see posters advertising work. The majority of these are for working from home, and the contact will just be a telephone number, more often than not a mobile number. Be extremely cautious about these. Although the posters are in your neighbourhood, the people behind the ads will likely be elsewhere, and your contact will be by phone.Some of the jobs are genuine, but many will be scams, so keep your wits about you, and don't agree to anything immediately – and don't part with any cash until you're completely satisfied that everything is above board.
Using the Bulletin Boards
If you're willing to take a second job as a cleaner, you might well find that by answering several ads you can keep yourself busy on a regular basis. Many of the ads come from older people who just need someone in a couple of hours a week. But if you build up a network, that can translate into 12-16 hours a week quite easily. It won't bring in a fortune, but it does provide a second income, and you'll find that in a number of instances, people want the company as much as the service.
You might also like...
You could also try putting an advert in the post office, corner shop on on bulletin boards to advertise yourself as a cleaner, if that's what you are looking at doing. Chances are if someone is goin to advertise for a cleaner they will see your ad and contact you. That's what I found anyway, I advertised my ironing services in the local shop and got a great response, so it's worth a shot.
Kelly
- 17-May-12 @ 9:18 PM