Earning Extra Income to Clear Debt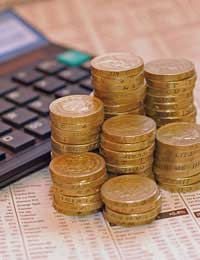 Debt is one of the major reasons why people search out sources of extra income. Having a second job or some extra cash each month can dramatically reduce debts within a short space of time.
Reducing Debts Quickly With Extra Income
Debts can be a burden on any household expenditure. Debts accumulated through loans, hire purchase agreements and especially credit cards can eat away at money through interest payments. Having an additional source of income that will be used specifically to clear debts will see those debts disappear rapidly. The quicker that debts such as credit cards are repaid, the less will be paid out on interest. Even a part-time job over the course of one year should bring in enough money to significantly reduce debts.
The Golden Rule When Paying Debts from Extra Income
Anyone who starts earning an extra income will find the temptation to splurge hard to resist. But the golden rule when extra income is used solely to repay debts is to fight that temptation. People who are having problems resisting the urge can set up separate bank accounts for their extra income. Standing orders can be set up so that debts can be repaid from the extra income account. Debts will reduce significantly faster if the extra income is used specifically to repay debts.
Set Out a Debt Repayment Plan Schedule
Viewing how quickly debts are reducing can be an incentive in itself. Setting out a debt repayment plan sheet can give an idea of how quickly debts can be reduced. It is a good idea to pay off higher interest debts first before debts such as loans that come with a set amount of interest. Credit card interest payments will decrease over time with higher repayment amounts so these debts should be a priority. Debts that have no interest involved should be the last debts to be paid from any extra income.
Employment Sources for Extra Income
Anyone who works a full time job will be aware that undertaking extra hours can be a daunting task. Working from home can be a way to fit work around a schedule during the evenings and at weekends. Employment such as waiting tables at a restaurant can bring in good additional income, especially if tips are part of the job. Those considering extra employment should look or jobs that they will enjoy. Enjoying work will make the time fly by and it will not make the extra work so much of a chore.
Employment That Can Increase Earning Potential
Those looking to repay debts quickly from extra income should consider employment that will maximise potential earnings. Part-time sales jobs are an excellent way to earn commission on top of a base salary. Jobs such as double glazing sales in the evening may sound tedious but they can be lucrative. It only takes one call per evening that secures a sales lead to receive a financial bonus. This means that employees will be earning a set salary and the commission rate. Avoid jobs that employ people on a commission only basis as these can be a waste of time financially.
Points to Bear in Mind When Paying Debt from Extra Income
Paying off debt with extra income may be a challenge but the alternative could be years of debt and accumulated interest payments. Points to bear in mind when working extra hours to pay off debts will include:
Interest payments on debts will decrease rapidly when higher payments are made
Making a financial forecast will show exactly how long it will take to pay off debts using the extra income
It only takes a few hours of extra work per week to pay off debts in a shorter space of time
Paying off debts with extra income will mean that years of wasted money in interest payments are avoided
The rewards when debts are paid are more disposable income, no monthly debt payments and more financial freedom
Jobs that pay commission as well as a salary will be a way to maximise earnings without increasing work hours
Be sure to check credit contracts for early payment clauses; these may come with hidden fees
Debts may be a necessary evil but they can also be an unnecessary burden. Many people simply view debts as part and parcel of modern life and do not look for a way to reduce their debt load. Eliminating debts can relieve financial stress, leave more disposable income and is one less thing to worry about. Earning extra income that will go specifically towards paying debts is a challenge that comes with a reward. It may take a year or two to achieve, but a debt free life is not an impossible dream.
You might also like...