Make Your Extra Income Work for You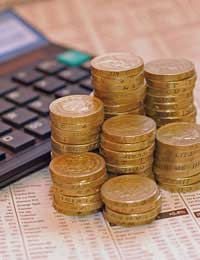 It's all very well taking a second job to earn extra income, but what are you going to do with all that money? If you don't need it for bills, you're probably just putting it into the bank or building society, hopefully into a savings account that pays a good rate of interest.
But there's a lot more you can do – you can make that extra income work for you and increase. Yes, as with anything that can bring a greater return there's an increased risk, but if done sensibly and with good advice, it can prove to be quite profitable.
Investing Your Extra Income
In the wake of the credit crunch people are understandably wary of any kind of investment, not knowing if stocks are going to lose money or not. But there are far more investment opportunities than just stocks, opportunities that offer far more security than the volatile stock market. To be fair, they won't bring you as much as you might potentially earn on the stock market, but then again, you don't have to worry about the danger of losing everything, either.
If you've accumulated several thousand pounds, the best course of action is to talk to a financial planner. He (or she) can discuss your goals, how long you want the investment to last, and the ways in which you might want to invest. Choose someone certified, of course, and you might find they come up with recommendations you'd never considered, but which fit your needs exactly.
Take your time to decide, and don't be pushed into anything – a good financial planner wouldn't do that, anyway. Talk to family and friends, and obtain other suggestions from them, too.
Investing Extra Income In Property
The buy to let market was big for several years, driven by the possibility of profits. But as the credit crunch has bitten hard, the bottom has fallen out of the market as owners have found mortgage repayments rising faster than they dare increase rents.
At the same time, property prices are falling, making the idea of buying more attractive. It's a double-edged sword, since buy to let mortgages have become much harder to find, and being a landlord isn't an easy business; making any money is a long-term proposition, and you need to look long and hard at the figures before you take any steps. But as long as you hang onto the property, it becomes something to pass on to your children as part of their inheritance.
Isas And High Interest Savings Accounts
If you want to be very safe, you could just decide to put money into an Isa, whether it's a cash Isa or split between a cash and a stocks and shares Isa. They're tax free, although there's a limit on how much you can put in each year. They're certainly attractive possibilities, although investigate the different rates and terms before making a commitment.
You should also look into term or bond accounts. These pay a higher rate of interest, but your money is tied up for a certain length of time, generally between one and five years, and you can't add to the sum during that period. But as long as you don't need the money, you'll find that it's an excellent way to make it work for you.
You might also like...