Online Writing Jobs: Facts and Myths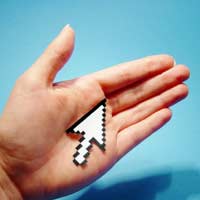 The Internet is an excellent job market for telecommuters, and online writing jobs are a good source of extra income. However, there are a number of facts and myths related to online writing employment that should be considered when applying for these jobs.
Qualifications Are Not Necessary
In a huge number of internet writing jobs employers will never actually meet their writers. This does not mean that employers cannot check employment candidate's qualifications. In fact many online employers are more stringent at checking qualifications and work resumes due to the fact that they cannot physically meet employees. This does not mean that online writing jobs do not exist for unqualified writers but it will govern pay rates for inexperienced writers without formal qualifcations.
Competition For Writing Jobs Is Fierce
It is a fact that the competition for online writing jobs is extremely high. Many people simply see this type of job as a way to make some extra money from the comfort of their own home. The large amount of competition means that a huge number of employers can pay the minimum amount for the work they offer. As the internet is global it means that competition for jobs can also be global. Be prepared to put in a lot of research time into simply looking for writing jobs.
Blogging Will Make Money
Writing blogs can make money but it most cases it will not make the writer rich. Blogs use internet advertising to make money and the writer needs a huge amount of readers each day to make even a little money. There are literally hundreds of thousands of blogs on the internet and the competition is extremely fierce. However, blogs can be a good way to start a writing career and get the writer noticed if their writing is interesting and original.
Writing Jobs Are All Scams
There are a huge number of scam jobs on the Internet. Most writers will have been duped at one time or another into writing articles and then never receiving payment for their work. Researching the company you are applying for should bring up some results as to whether or not they are reputable. There are many online writing forums that will have "black books" of companies that scam people into writing content and then never paying for work.
Try to avoid writing jobs that say "results based pay" as this will be performance related pay based on readership. There are some good writing jobs for reliable employers available via the internet and checking writing forums will be a way of avoiding the scammers.
Writing For Free Can Bring Results
Writers who are intending to make a career out of their work will never usually write for free. There is no career where you should be expected to work without payment. Breaking into a writing career is hard and a few published articles will usually be needed to supply to employers as samples. Employers like to see published work that someone else has actually paid for as writing examples. Low paid writing jobs can be used to acquire a portfolio of samples but do not make a habit out of writing for low pay.
Writing Job Sites Will Provide Employment
There are many reputable writing sites available where writers can place bids on writing jobs. Again, there is a huge amount of competition on these sites for these particular jobs. There are also writing sites that will actually charge writers to register with the promise of finding them work. Websites that charge for registration should be avoided as writers can find exactly the same work elsewhere on the internet using a little research time.
Writing Is An Easy Life
For most professional writers this statement is an absolute myth. Freelance writing means you are constantly looking for the next writing job to supply some extra income. A writing life can be a solitary one where you have no contact with anyone else for hours at a time. Freelance writers will also have to arrange their own taxes, and good time management skills are as essential as good writing skills. Remember online writers have competitions from writers around the world, and finding good writing jobs is a job in itself.
If you love writing and have the appropriate skills then an online writing job can bring great satisfaction and some extra income. This is not a job for everyone but it does provide a good source of income for many people. The internet is a huge worldwide source of writing jobs, and those with good writing skills should not have much trouble finding employment.
You might also like...