Earn Extra Money as a Single Parent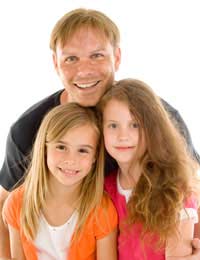 Being a single parent isn't easy. You're responsible for your children as well as running a household and expected to juggle everything to perfection. If you have no help from a former partner it can be an exhausting, endless task, especially if the children are too young to go to school.
Of course, parents do receive child benefits, and there might well be other allowances you're entitled to. But money will only stretch so far, and it can be necessary to look for a second income to make ends meet or get ahead.
That can be especially difficult if you already have a full-time job. Where do you find the time to do more work as well as look after your family?
Time
Time is the crucial factor. You have to be able to devote enough time to your children, and to be free when they need you. That severely limits your availability for work. Additionally, unless your kids are well into their teens, you can't take a second job outside the home and leave them on their own. Put those two together and it can seem like an impossible situation.
Finally, if you are receiving benefits, you need to check whether more income will affect the amount you receive. It could be that it might not be financially worthwhile for you to try and find extra work.
Types Of Jobs
There are a number of jobs available that will let you work from home. Unfortunately, as you investigate the possibilities, you'll quickly learn that many of them are simply scams which will mean you'll earn nothing, and can even end up out of pocket.
Beware of anything that promises a lot of money for very little work. Get rich quick schemes just don't work in the real world. The only people making money there are the ones marketing the scheme. Be wary, too, of anything demanding an investment on your part.
That doesn't mean all the jobs available are bad, by any means. You have to learn to sort the wheat from the chaff. First, figure out how much time you can devote to a second job, and when you'd be available.
One option is to become involved with putting on parties where people can buy items. You receive a commission on what people buy, and the parties are usually at someone else's home (this will probably mean getting a babysitter). There are a couple of advantages to this. You're around adult company, quite probably other parents you know from school, you can relax a bit - and, of course, you're making some money.
Generally, you can tailor a job like this to your schedule. The amount you'll make will vary, and it probably won't be a great deal, but it all builds up.
Other good options are being a local neighbourhood representative for a company, such as cosmetics. Again, it keeps you close to home - you can do most of your work from home, in fact - and you're dealing with people you know.
These are just two of the possibilities. You might have special skills, for instance accounts experience, which you can parlay into doing the books for small businesses at home (you could perhaps put a card in the newsagent's or post office). Again, you might not make much, and the work might not be steady, but it's all extra income.
Think about what you do well, and how you can use that to make a little more money. Consider how you can do that working from home. But always remember that your kids have to come first.
You might also like...