Earn Extra Cash from Recycling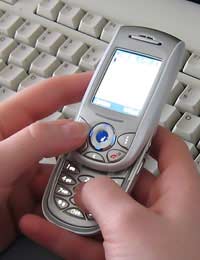 Recycling is not only a great way to help the environment but can also be a way to earn extra income and save some money. Recycling clothes, mobile phones and even ink jet cartridges are just a few of the ways to recycle and earn some extra cash.
What's The Point of Recycling?
Recycling is an efficient way to reuse old or unwanted items instead of simply dumping them as rubbish. Recycling reduces wastes and helps to protect the environment. If more people recycled, the less waste would be contributed to landfill sites or destroyed at incinerator plants. This means fewer greenhouse gas emissions and less chemical waste ending up in water supplies. Recycling is also energy efficient and can actually be financially rewarding for those who do recycle products.
How Can Recycling Lead to Financial Rewards?
There are many different methods available where people can recycle old goods in return for cash. Any products that are old or unwanted can basically be recycled by simply selling them to others. Online auction sites such as Ebay are excellent places to earn an extra income by selling unwanted goods. Passing on used or unwanted goods is one of the main principles of recycling. Online auctions sites will allow users to basically sell anything from unwanted clothes to compact discs, books, furniture and even cars.
Where Else Can I Recycle Online?
Websites are one of the easiest places to recycle and make money. Website such as Gumtree and Craigslist can be used to sell unwanted goods and sellers can stipulate that the buyer must pick up the goods. Social networking sites such as Facebook also have local recycling pages where people can offer goods for free or for a price. Keep an eye out for websites such as Music Magpie that will buy old compact discs and DVDs. Sites such as these will even supply freepost labels to eliminate postage costs.
How can I Recycle Mobile Phones?
In the past, mobile phones have greatly added to landfill sites. But mobile phone recycling has been steadily increasing by at least 25% each year. Over eight million mobile phones were recycled in 2009. Most mobile phone networks will offer cash for old phones. Plus, the networks will also offer upgrades at lower cost to customers who do hand back their old mobiles. There are also many companies on the internet that will pay money for used mobile phones. It is estimated that there are approximately 80 million unused mobile phones in the UK that could be recycled.
How Can I Recycle Ink Jet Cartridges?
Millions of empty ink jet cartridges used in printers and fax machines end up in landfill sites each year. It is estimated that these plastic cartridges take 1000 years to decompose. These cartridges can easily be recycled by refilling them and selling them to customers. There are companies on the internet that will pay money for empty cartridges. Stores such as Tesco run their own ink cartridge recycling scheme where customers can earn club card points and a percentage does goes to charity.
Can I Really Recycle Old Clothes?
When it comes to recycling clothes think of the word vintage instead of old. Vintage clothes, especially ones that define a decade sell very well on auction sites and in vintage clothes stores. Good quality clothes from as far back as the 1960s and the 1970s are always in demand. There are shops that specialise in vintage clothes and they will pay good money for clean fashionable items. Car boot sales are another good selling venue for unwanted items of clothing.
Can I Make A Lot Of Income From Recycling?
It's doubtful that anyone will get rich through recycling. But this is basically money for unwanted items plus people who do recycle are helping the environment for future generations. Many people who have hoarded items over the years have financially benefited from recycling. It is not hard work and is a worthwhile activity. Getting children involved from an early age will also help them to learn the benefits of recycling.
How Can I Save Money By Recycling?
Recycling can also save people money as opposed to earning it. Customers who use their own plastic bags at supermarkets will save money and the environment. Buying rechargeable batteries instead of simply disposing of old ones will be another money saver. Buying recycled goods such as recycled ink-jet cartridges can save as much as 80% off the price of new cartridge. The more recycling a family undertakes each year the more money will be saved over the long term.
You might also like...