Selling Your Life Story to Magazines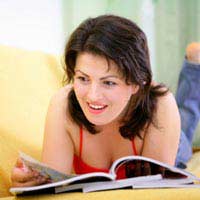 The saying is that everyone has a story to tell, and life stories can bring in some extra income. There are hundreds of magazines and newspapers with editors and journalists always on the lookout for an interesting life story.
Who Buys Human Interest Stories?
National newspapers and weekly human interest magazines are always looking for interesting content to fill their pages. There is a huge demand for real life stories from ordinary members of the public and there are a number of different ways to sell them. Having a great true life story can actually lead onto bigger things. If the story catches the public's attention then it could lead to chat shows appearances and documentaries. Knowing who to contact is the first step in selling your life story and the internet will be the first place to source sales points in the media.
Contacting a Journalist or Editor to Sell a Story
There are many journalists who advertise on the internet looking for real life stories from members of the public. Contacting a journalist or press agency can be beneficial when selling a story. Journalists will have experience in what kind of story will and won't sell. They will also have contacts within the media and know the right places to publish the story. The downside of selling a story to a media agency is that they will take a percentage of the sale fee, it is a business.
Selling a Story Directly to Newspapers and Magazines
Selling a story directly to a magazine or newspaper may be a way to raise the profit potential. Magazines and newspapers will place adverts within their pages requesting real life stories. There should be a contact telephone number and email address within the advert. Whether or not more money can be made by contacting the publication directly is debatable. But if the story is interesting enough, and there is not an exclusivity contract clause, it can be sold to multiple publications.
Providing Proof That a Story is True
In most cases, newspaper and magazine journalists will want some verification on the facts of the story. This can include photographs or documentation that backs up the story. It's true to say that many of the stories written in newspapers are not factually accurate. Tabloids have been caught by printing stories on celebrities phoned in by members of the public that have turned out to be completely false. But selling a personal true life story will usually need verification before it is printed.
Making Money From Selling a Life Story
How much can be made from selling a story will depend on the publication and the type of story. If the story is interesting enough to be featured in national newspaper over a couple of pages then it could rank in the thousands of pounds mark. Weekly human interest magazines may only pay a few hundred pounds for an unusual life story. Real life stories that are guaranteed to shock the reader will usually attract a lot of interest from human interest magazines. These are the sorts of story that are picked up on by morning television talk shows, which can mean being asked to appear as a guest.
Points to Remember When Selling a Life Story
There are a number of considerations to be aware of when selling a life story and these will include:
Check contract details carefully for any restrictions on selling the story to other newspapers or magazines
Check whether the newspaper or magazine will own the rights to the story
Check syndication rights, which means the newspaper may sell the story on to other publications
A major story should first be presented to a publicity agent to gain the maximum profit
Contracts should come with the exact stated fee written into them
Having photographs to back up a story can mean extra payment
Agreeing to be named and photographed for the story should also mean extra money
Selling a life story can bring in some extra cash but it is not something to be undertaken lightly or without serious thought. With internet archiving, today's stories can be around forever, which may not always be a good thing. But inspirational and heart-warming true life stories can entertain and make a difference to people's lives. Those considering this route should remember never to sign a contract until completely happy with the terms and conditions.
You might also like...