Advertising Your Business Online for Free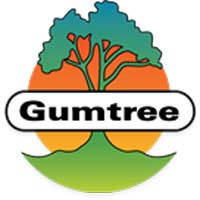 Finding the best advertising locations can make a difference to any business. Advertising on the internet can make a significant difference to business sales, and this can be achieved without spending a penny.
The Benefits of Business Advertising on the Internet
Advertising a business on the internet allows small businesses to reach a potential worldwide customer audience. The internet has been described as the ultimate marketing machine, and one of the biggest benefits is the cost. Internet advertising allows businesses to reach millions of customers without spending a penny on advertising. Gone are the days of paying others to advertise businesses. With the capabilities of the internet, businesses can now place their own advertisements and create websites without spending money.
Small Businesses and Free Internet Advertising
Advertising is vital for small businesses and start-ups. There are many internet websites that will permit businesses to advertise on their websites but they will usually charge a monthly fee for this. Free business advertising can be placed on websites such as Gumtree. These sites are especially useful for small businesses that are offering services to the public, such as accounts, driving lessons, etc. Employers can specify exactly what services they are offering and can advertise in certain regions only.
Using Internet Forums to Advertise a Business
There will usually be an internet forum for every business available. This is where customers and employers can talk online, leave reviews on businesses and take part in business networking. Registering on a forum and talking about a business, especially a start-up business, is a great way to make contacts and advertise. Links to the business can be placed at the bottom section of each internet forum posting. Potential customers can click on the link and be taken directly to the business website.
Creating a Free Internet Business Website
Business websites are another vital element for any size of business but these websites can cost thousands of pounds to create. Business websites are the virtual shop window where customers can browse products and see the services that are offered. But creating a business website can cost absolutely nothing. Web hosting services are available for free using websites such as webs.com and webspawner.com. Sites such as these will even offer free tutorials that guide users through the entire website building process.
Business Advertising on Social Networking Sites
Social networking sites are another excellent way to advertise businesses without spending a penny. Social networking sites are generally used in addition to business websites to make customers feel more engaged with the business. This is a great way for customers to keep in contact with a business and ask questions. This can also be a way of letting customers known about new products, services or events being held by the business. The more ways a business can engage with customers the greater chance of gaining repeat business.
Online Business Referrals
Business referrals are a great way to obtain free advertising from other businesses. This no cost advertising method is made possible by simply placing a business link on other business websites. This could be businesses that are related in some way such as an accounts firm or a delivery company that the business uses. This is a mutual exchange, no cost advertising method used within the business world. Business referral exchange will widen the amount of customers that can be reached.
Getting the Most Out of Free Online Business Advertising
There is no limit to the free business advertising possibilities available using the internet. Business owners should consider the many different ways of letting customers know about their business including:
Business blogs to keeps customers informed on a daily basis
Writing online articles and placing them on free Citizen Journalism sites
Using emails and online newsletters to keep customers informed
Register with business networking sites to make new contacts and spread the word about new businesses
Learn search engine optimisation (SEO) skills when writing online adverts to draw more traffic to business websites
Join online business communities in order to build relationships with other businesses and potential customers
Free online advertising should be taken advantage of by businesses. There are many different online advertising methods to spread the word about a new business, and the amount of customers that can be reached is unlimited. Advertising on as many free websites as possible will not only maximise customer potential but can also make a significant difference to sales.
You might also like...