A Franchise For a Second Income?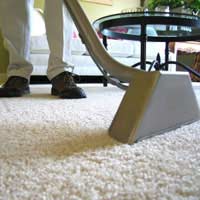 Something well worth considering if you're looking for an ongoing second income is investing in a franchise. That doesn't mean Pizza Hut, McDonald's, or one of the huge names. Many smaller, and perfectly reputable, companies also operate on a franchise system.Of course, like starting any business, it's a gamble, and one in which you're investing money, so you want to be sure it's for you.
There are plenty of ways of finding available franchises. Several magazines are dedicated to the topic, and there are franchise fairs, as well as online directories, meaning you can go ahead with a full, informed choice.
How a Franchise Works
When you buy a franchise, what you're really buying is an established, reputable name and a territory in which you're free to operate, as well as the equipment necessary to carry out business. You receive full instructions, and sometimes generated leads for your business, which can be anything from retail to carpet or office cleaning (for a second income you probably won't be investigating retail franchise, however), as well as benefiting from the company's advertising.
You sign a franchise agreement, a document that spells out all the parameters of responsibility for both you and the company you're franchising from. Although there's no guarantee a franchise will succeed – many do fail, as with all small businesses – it can offer a boost, since you benefit from that name and advertising.
What Kind of Franchise
If you're looking to establish a small business for a second income, but aren't sure how to go about it, a franchise could be the way forward. Be sure you investigate it thoroughly first, however, which includes talking to other franchisees about their experiences. After all, you'll be investing your savings or taking out a loan to start yourself in the business, and that means you'll want to be as certain as possible that you can make money.
Obviously, you want a franchise that you can work part-time, since this is for a second income, so you'll need to choose carefully. It doesn't have to be an area where you have prior experience, but don't go for something wild, either. Be realistic about your goals.Assess how much the franchise will cost, and how long it's likely to take you to recoup the amount and move ahead from there. How much will you need to work over the course of the next year to make it a paying proposition?
Look ahead, too. Read the franchise agreement. If you want to sell up later, what are the conditions and what do you get back? This is important, and you need to weight it in with the other factors, along with any restrictions involved in the agreement; make sure you're not boxed in too tightly. Find out how big the territories are, and be certain they're exclusive, for instance.
Making the Franchise Work
Buying into a franchise is no guarantee of success. You still need to do a lot of work, and it has to be of a high standard. All a franchise does is give you an advantage, and a set of instructions that have worked for others.
The rest is down to you, and turning that advantage into customers. But with the will to succeed, and the willingness to put in the time and effort, a franchise can become a significant second income for you.
You might also like...