Internet Jobs: Facts and Myths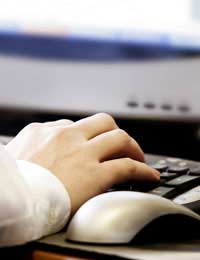 The Internet holds information on hundreds of thousands of online jobs and is a very useful tool for the job hunter. At times the amount of job information available can be bewildering and the ability to recognise the facts and myths will be beneficial to any online job hunter.
Internet Jobs Are All Scams
There are a great many Internet scams out in cyberspace and the online employment sector is no different. Online home working jobs are especially prone to the scam factor. The basic rule to remember when applying for home working jobs is that if they sound too good to be true they usually are. Avoid unsolicited emails offering a lot of money for home based jobs, especially if they require you to pay an initial fee upfront.
Internet Job Recruitment Is A Scam
This is not true as many of the major recruitment agencies have their own websites. However, there are hundreds of online recruitment agencies and not all are reputable. Any online recruitment agency that asks for a fee on registration should definitely be avoided. Focus your job search on the major agencies to begin with or look at employment sites with forums where users can give their views. Reviews are the best ways to get the honest low-down on how a company operates.
Everyone Lies About Their Qualifications
Simply because you are applying for a job online does not mean you should fabricate work experience or qualifications. Employers will still check qualifications and references and it is better to be safe than sorry when it comes to CVs. There is nothing wrong with enhancing a CV to highlight positive points but fabricating qualifications will usually lead to trouble sooner or later.
Internet Jobs Are Only For Young People
This is blatantly an untrue statement although a lot of older people often assume this. Older people will often have a greater amount of relevant work experience that can be applied to online jobs. This experience counts for a lot with employers whether it is working online or working in the actual workplace environment.
Think of all of the online jobs where relevant work experience is needed; accounting, sales, administration, writing, and document typing to name a few. It does not take long to learn how to use this type of technology and most libraries will hold free classes for anyone who wishes to master the Internet.
Internet Jobs Are A Waste Of Time
People who say that they can never find online jobs are usually people who have searched a few times and then given up. The Internet is a fantastic resource for job-hunters whether they are applying for home working jobs or using online recruitment agencies to find jobs. Some tips to remember when searching for online jobs can include:
Narrow your search to jobs that you actually have the qualifications for
Register with two or three reliable online recruitment or employment agencies
Upload an up to date CV with online agencies
Register with employment sites that specialise in your type of work
Make contact with online recruitment consultants and check in regularly to show that you are serious in your job hunt
If the online agency you are using does not produce results move on immediately; do not waste time
Be pro-active and contact companies that you would like to work for; all it takes is an email
Internet Jobs Pay Less
The scale of pay does of course depend on the type of job you are looking for. However, actual jobs in the workplace and equivalent online telecommuting jobs should not be too dissimilar in pay rates. Many employers are cottoning on to the advantages of employing telecommuters instead of having to pay for overheads such as business premises.
As a telecommuter you will usually have fewer expenses, such as travel expenses. A number of teleworkers are self employed and will have to sort out their own taxes, sick pay and holiday entitlement. These factors alone can mean higher rates of pay for the online worker.
Competition For Internet Jobs Is Too High
It's true that there is a large amount of competition for online jobs but the amount of online jobs available is also high. If you have the right qualifications and experience then competition shouldn't be an objective. Employers search the world for those who have relevant experience, and telecommuting jobs can be undertaken anywhere. Sell yourself and your skills when applying for online jobs and make sure employers are aware of what you can bring to their company.
Online jobs are exciting and much sought after employment options. This is a whole new job sector and marketplace that was not available a decade ago. Having the relevant skills and selling yourself should eventually bring results; just don't give up or expect instantaneous job offers.
You might also like...