The Best Items to Sell Online for a Quick Profit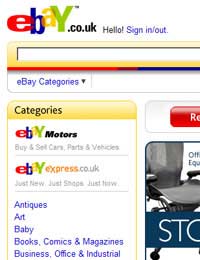 Online selling is one of the most popular ways of making some extra income. The steady increase in popularity of online sales sites means that more people than ever are selling products online. But there are certain products that are proven best sellers on the internet.
The Rise in Online Selling
Online selling has been one of the most popular internet applications. Anyone can make some extra income by selling goods online, and Britain is a nation of bargain hunters. The popularity of websites such as ebay has never decreased and more and more people are logging on and making some quick cash. Online selling sites are simple to use and sellers do not even have to leave the home to become virtual shopkeepers. Sellers who do want to maximise their profits should research the best items to sell online for a quick profit.
Buy Low Sell High on the Internet
One of the best ways to make a quick profit on the internet is to buy goods in bulk at a low cost and then sell at a higher price. Buying products in bulk will bring the product cost down. The goods can then be sold individually at a higher price. There are plenty of internet retailers who will sell goods in bulk to customers at a low cost. But knowing the best selling items means undertaking research. This research should also include the next big seller; this means identifying the next hot trend before it has occurred.
Catching the Next Big Selling Trend
Identifying the next big popular selling trend is not an easy thing to do. Many sellers will actually claim that this takes massive amounts of research. But internet sites such as ebay do have statistical information on their Marketplace Research pages to help internet sellers. This tool will show the best and poorest selling items on the selling site. There is a fee to use this research tool but for serious sellers it is well worth the money.
Popular Sales Products on the Internet
Certain products do consistently sell well. Electronic items are generally good sellers, such as parts for computers. One of the plus points of spares and accessories for laptops and computers is that they can be bought for very little money online. For example, DVD drives for computers can be bought very cheaply from sellers and then sold at a 'buy it now' price for a profit. This is one of the simplest ways to make a quick online profit.
Invest in Collectable Items
Collectable items are products that are highly desirable to certain people. These collectable items will never usually go out of fashion and will actually increase in value over the years. For example, cameras that are branded with the Leica stamp will always increase in value. Collectable items are not too hard to find, and many sellers will scour through car boot sales and charity shops to pick up these items at bargain prices. They can then be placed on selling sites and should make a guaranteed profit.
Buy Old Computer Games to Sell for a Profit
Computer games consoles change rapidly, and in many cases the computer games manufacturers will no longer make games for the older models. The popularity of these older games will not however diminish, the games will simply become harder to find. Identifying and obtaining these hard to find computer games and then selling them online is a sure way to make a profit. Research online the old computer games that are reaching high sales prices. There are well known second hand stores that stock these older games where they can be purchased at low prices and then resold online.
Maximising Sales When Selling Online
There are a few ways to attract buyers when selling items online. These selling methods will include:
Be knowledgeable about the sales items; many sellers simply sell without being aware of specifications on products such as electronic goods
Have an interest in the items being sold; this will make writing advertisements a lot easier
Become skilled at writing advertisements; entice customers in with well written, knowledgeable adverts
Research items that sell well but also be aware of the amount of sellers providing the same goods
Use a combination of 'buy it now' and 'auction' items on sites such as ebay to spread the buying options
Research other sellers to see the popular items that sell consistently; check out 'power seller' items
Selling certain items online for a quick profit is an achievable goal. But sellers should never underestimate the benefits of undertaking research on the goods they are selling and the marketplace. Supply and demand has long been the golden rule when selling. Remember that online selling is not just limited to Britain; a worldwide customer base is achievable when using the internet.
You might also like...