Second Income Sales Jobs to Avoid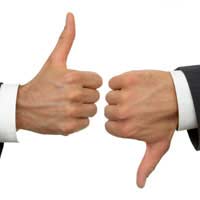 Many people do consider part-time sales jobs as a way to bring in a second income. Some sales jobs can be lucrative, but there are many that are simply not worth the extra time and effort and should be avoided.
The Benefits and Disadvantages of Sales Jobs
Sales jobs can bring an excellent amount of income, especially for those who have built up a good client list and can sell well. Part-time sales jobs are not too hard to find and there are many different types of sales jobs available. But sales jobs can be stressful, and 'commission only' jobs will increase that stress. Those who love dealing with other people, have the 'gift of the gab' and love a challenge will be ideally suited to sales jobs. But for those looking to earn a guaranteed second income without stress there are certain sales jobs to avoid.
The Commission Only Sales Job
Many commission only adverts will come with statements such as 'astronomical earnings potential'. But commission only means the employee will only be paid if they make a sale. The employee will usually make a percentage from each sale. Commission only sales jobs are extremely stressful; an employee who doesn't sell doesn't get paid. Some employers will also set sales targets that their employees must meet and failure to meet these targets can often mean dismissal.
The Cold Calling, Tele-marketing Sales Job
Cold calling or tele-marketing sales jobs often appear on many an employee's 'worst job of my life' list. Cold calling is basically telephoning people with the intention of selling them a product or service. In many cases an employer will simply rip a page from a telephone directory and the employee will then simply call everyone on the list. Cold calling sales jobs will often mean dealing with angry people who do not like to be disturbed at home by sales people. Cold calling sales jobs can be extremely stressful and many of these jobs are commission only.
Door to Door Sales Jobs
Door to door sales jobs are similar to tele-marketing jobs but have one major difference. The sales person is arriving at a person's home with the intention of selling a product or service. Door to door sales jobs can be more stressful than tele-marketing as the sales person is actually meeting the public face to face. This type of sales job can mean days spent knocking on doors without earning a penny. Door to door sales jobs are not for those who take rejection badly.
Selling on the Street
Many companies will employ people to hand out sales fliers and promotional leaflets on the street to the public. This could involve hours of standing in town centres holding placards or actually dressing up in costume to promote the company. Street promotion will usually come with a set wage and in some cases will include commission. But it will also involve standing in all types of weather for hours on end. In terms of time and effort versus wages this type of job will not usually be a winner.
Points to Remember When Considering a Sales Job
There are pros and cons to sales jobs that should be weighed up before applying. Points to consider should include:
There is a reason why some sales jobs are commission only; usually the company cannot afford to pay employees a basic wage
Commission only sales jobs have a high staff turnover, mainly due to the low earnings made by employees
How good is the economy at the moment? Do people actually have money to spend?
Consider your personality carefully before applying; do you enjoy stressful situations?
If a guaranteed income is required then commission only jobs should simply be avoided
Does the sales job have any plus points? Will it be a place where business contacts and opportunities arise?
Research job site forums and obtain some information on the sales job and company before applying
Are there any perks to the job that may offset the low wages?
For many people, a second income job should simply be a way to increase earnings without a huge amount of stress or effort. Unlimited earnings is one of the major incentives for those who decide to enter into second income sales jobs. But more often than not, many are simply dead end jobs that will bring very little money in comparison to the stress and hard work involved.
You might also like...