Is Your Second Job Legal?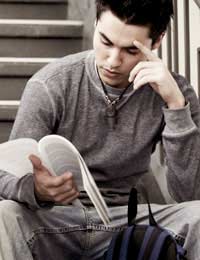 Most of us go all our lives having no contact at all with crime, unless we happen to be on the receiving end of a burglary or a car theft. But sometimes, when looking for a second job you might come across something and be forced to wonder if it's legal.
What do you do?
Actually, often in those circumstances, many wouldn't really think. Being relatively innocent, they don't even suspect it might not be legitimate, and just go ahead with the work without any kind of suspicion, something that can rebound on them later.
But if something comes along that makes you think, what action should you take?
What To Do
Possibly the first thing to do is ask the person who employed you; it's a perfectly natural reaction. However, be warned: if it's not above board, they're unlikely to admit it, and instead just say that everything is fine.
Depending on the kind of job, the best people to contact are either the police or Trading Standards. Let's say the job involves the distribution of clothes or fashion accessories with designer labels to small shops and market stalls, where they're sold for a fraction of their usual retail price. It's the kind of thing that still happens a lot, and the items, of course, are fakes. In that case, call Trading Standards, since that comes under their purview.
Often it can be difficult to know just who to contact for clarification on the legal position. If in doubt, go to the police first. If it's not something that concerns them directly, they'll be able to direct you to the proper authorities.
Covering Yourself
If you're simply trying to earn a little extra money for your family or to pay off some bills, then the last thing you need is to find yourself arrested and in court, with legal fees to pay and the possibility of a large fine or even a jail term.
If you have the slightest doubt about the legality of a job offer, talk to the police before accepting. Of course, in some instances, where you're being scammed, you won't know for sure. But in those cases, do your homework first! There's plenty of information about everything online these days. If it seems like a pyramid scheme, for instance, delve deeper, do some research and form your conclusions.
However good it sounds, if it's illegal, walk away! It doesn't matter how much money you might make, it's simply not worth the risk of being caught and then having to pay the penalty.
Err on the side of caution. You might find that everything's perfectly legal, and you can go ahead with a clear conscience. Obviously, some things stand out as blatantly illegal (places where luxury cars constantly come in to be resprayed even if they don't need it, for instance), but many others can fall into a grey area.
Never feel as if you're betraying an employer or potential employer by asking questions. You have to look out for yourself first and foremost. More than that, if it does prove to be illegal, you're performing a public service by letting authorities know so they can act upon the information.
You might also like...