Types of Jobs Working with Children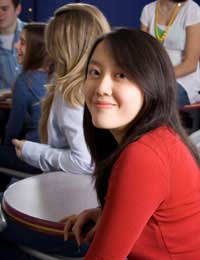 There are definitely a number of options available if you want to work with children to earn some extra money. However, before you begin to consider it, you should love children - and not just your own - and have the patience of a saint, since, however rewarding it can feel, at times it can feel very frustrating.
You can work from your own home as a childminder, as a babysitter in other peoples' homes, or in a facility offering childcare, early years education or what's known as playwork - working in an out of school club, for instance. That's a wide range of possibilities.
A good qualification really helps, such as the Certificate in Children's Care, Learning and Development or the Certificate in Playwork or Pre-School Practice; there's a wide range, and what you take depends on the area in which you want to work.
Childminder
Those who look after children under the age of eight - are registered with Ofsted. It's not a complex procedure, but it does take time and effort, including filling out an application (which will include a meeting with a Childcare Inspector who will discuss the services you offer and the suitability of your home), and then undergoing medical and criminal records checks, as well as submitting the names of two referees. You'll have to attend a course, then have another inspection of your home by Ofsted. You can look after up to six children at home, but no more than three, which includes your own kids, should be under five. You'll also need to have proper liability insurance for looking after children.
This is, quite obviously, for the protection of the children, but also for your protection. Illegal childminding - that if, not being registered - can land you in court.
Early Years Education
Early years education generally means working with children aged three to five and in reception classes. Going in as a support worker gives an entry-level position and requires no qualifications, other than passing the usual criminal records check. If you want to go in as a teacher, then you'll ideally need a BA in Early Years Education - although, of course, you'll earn a lot more than being a support worker.
Playwork
Playwork, which is primarily in out of school clubs, doesn't need any qualifications, although they do help (go for an NVQ or SVQ). You will have to tailor your schedule to when you're needed, which will generally be after school and during school holidays, and it will usually be at a school, community centre or similar building. It's also, like all work with children, very physical, so you'll need to be in good shape, and pass a criminal records check. There are always opportunities for advancement.
Childcare
Working in childcare can be rewarding, but really needs a qualification to be worthwhile. Many colleges and institutions offer courses and diplomas, but the main recognised ones are the CACHE Level 3 Diploma, the NVQ, the BTEC, Montessori or the City and Guilds. You'd be working at a care centre or nursery, and, unlike playwork, for example, it would generally be regular daytime hours with a structured schedule.
You might also like...