The Best Second Income Prospects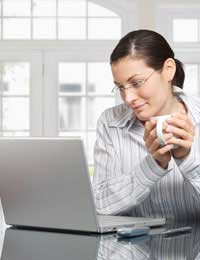 The number of second income prospects on the job market can be bewildering at times. But some second or part-time jobs will be more lucrative than others and do not require a great deal of exertion.
More Income with Less Effort
Anyone who has worked at a full-time job and a part-time job to earn a second income will know how tiring this can be. The best second income jobs will always be the ones that bring extra income without too much effort. This can come in the form of utilising online money making tools or making money from selling existing skills. Online selling, private tutoring, and starting a home business are just some of the many ways to earn a lucrative second income.
Is Online Selling a Good Second Income Prospect?
Many people have doubts about selling online due to the amount of competition. Although there is a huge amount of online sales competition there is also an endless customer base. Other plus points of online selling include extremely low overheads and minimal time and effort used to sell goods. There are also plenty of existing sales points where sellers can begin trading within minutes. Online selling is one of the best second income prospects in terms of ease of use, minimal effort and quick financial returns.
Making Money through Private Tutoring
Private tutoring may eat into free time but the returns are usually worth the money. Anyone who has existing skills such as foreign languages, musical skills or academic skills can become a private tutor. Pay is usually by the hour and advertising costs are virtually non-existent using the internet. The range of skills that can be passed on is pretty much limitless. There are even people willing to pay others to teach them how to set up and use a computer.
Extra Income through Self Employment
Creating a business can be one of the most lucrative ways to bring in a second income. Again, online tools have made creating a business, marketing, advertising and reaching customers easier than ever. Selling goods is one of the most popular online businesses but the actual range of online businesses is endless.
The major plus points with an online business is that the owner can set their own hours, work from home and easily fit the business around a full-time job. It simply takes one good idea to have a home business up, running, and bringing in a second income within days.
Passive Income, One of the Best Second Income Prospects
Generating passive income means creating a body of work and them generating income without any additional work. This is one of the best ways to bring in a second income once the initial work has been undertaken. In its most basic form, passive income can be writing a book and then selling it online. It can also take the form of setting up an online information website and then charging people for this information. Passive income can also take the form of investing in businesses or stocks and shares that will then generate income with no extra effort.
Direct Selling and Employing Staff
Direct selling is a form of selling, but selling that can be undertaken by employing others to sell for you. There are many well known UK direct selling companies that are always looking for people to form sales teams in local areas. The team leader basically employs people to undertake the selling for them, and then takes a percentage of the profits. This may not initially bring in a large second income but if the local business does become established it can become lucrative. The plus point is that the team leader is a co-ordinator and does not have to spend large amounts of time selling the goods.
Work the Hours Other People Don't Want
For those who want to maximise their earning potential it's worth remembering that companies will pay extra during certain times. Weekends, evenings, nightshifts and peak season holiday periods can come with premiums such as double time or time and half pay. Many businesses, especially local council employers, will pay extra to people who work these 'unsociable' hours. These premium pay hours are a good way to make a lot of extra income within a short of amount of time. Checking employment and recruitment sites will usually bring up these types of job opportunities.
Earning a second income is always financially rewarding and can lead to new contacts and new business opportunities. Finding a source of extra income that does not require long hours or much effort will simply maximise earnings per hour. Initial research time spent finding the best second income options should pay off in the long run against taking the first job offered.
You might also like...