Finding the Best Second Job Employee Benefits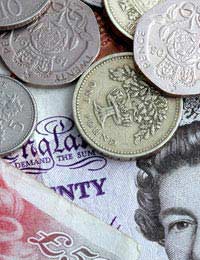 There are second or part-time jobs that do come with excellent employee benefits. The types of benefits will be dependant on the company but can include discounts and annual bonuses.
The Importance of Employee Benefits
Research has shown that successful companies are aware of the value of providing excellent benefits to both full and part-time employees. Good employee benefits can add to a salary in the form of bonuses and discounts, but companies also benefit as the employees tend to be more loyal. Companies that provide excellent benefits do so to retain and motivate their employees. Companies that give nothing back to their employees are shown to have a high staff turnover that is often detrimental to the longevity of the company.
The Best Company to Work For?
One of Britain's best loved stores also provides some of the best employee benefits. John Lewis is a co-operative where employees are called 'partners' and take a share of the profits. There are no shareholders and the employees basically own the store. Excellent employee benefits include discounts, very low price holidays and large annual bonuses depending on the size of the yearly profits. Co-operative businesses often boast the best employee benefits packages and are very successful when it comes to riding out recessions.
Government and Local Council Employee Benefits
Government jobs are diverse and usually come with some of the best employee benefits available. Government employees are often provided with paid learning facilities when it comes to training, development and further education. Maternity and paternity leave will not usually be a problem when working for government offices. A number of government employers also offer subsidised meals and childcare facilities. Occupational pension schemes are also one of the excellent employee benefits when working for government offices.
How to Find the Best Employee Benefits
It isn't usually too hard to find the companies that provide the best benefits for their employees. A quick search through the internet recruitment sites will soon bring to light the companies that provide worthwhile benefits. Most companies that provide excellent benefits are not shy about advertising them. Employment and recruitment agencies will also be able to provide information and advice on employee benefits through their company contacts. Word of mouth through friends and family is another good way of finding out if certain companies provide worthwhile benefits.
Research Employee Benefits by Importance
Job seekers should take the time to research the companies that will provide important benefits. Some companies provide private family healthcare and crèche facilities that will save parents a lot of money. Employees who are looking to travel should research employers who provide training abroad. Job seekers looking to move city should look for companies that provide relocation packages. The bottom line salary will of course be important but employee benefits should not be disregarded in any job search.
Use Employee Benefit Comparison Sites
The internet is an excellent research tool for comparing the salaries and benefits provided by companies. There are actually search engines specifically designed for employee benefits comparison. The comparison search engines will compare over 150 different companies and the employee benefits they provide. Searches can either be conducted by the preferred employee benefit or by the actual company. This can save a lot of time when it comes to researching companies but should always be used as part of the job search process.
Targeting Companies with Excellent Benefits
Certain companies such as large retail stores do provide benefits such as discounts and employee vouchers. These employers are always looking for part-time staff. Working weekends or evenings is a great way to get a foot in the door, plus pick up on the employee benefits. Part-time staff or those supplementing their income through a second job are usually entitled to these benefits, just as full time employees are. There are actually many employees who work full-time jobs but still retain a second job to take advantage of the employee benefits provided.
There's no doubt that employee benefits are a bonus, even for those working part-time. These benefits can bring about great savings throughout the year for an employee. Employee benefits can also make a difference when it comes to feeling valued and motivated within a company. If employers aren't providing good benefits then they may not be a company worth working for.
You might also like...