A Guide to Surviving a Second Job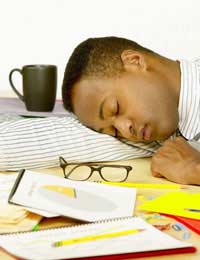 Long hours and a diminishing social life may be two of the downsides of taking a second job. But surviving a second job over a long term period will have its rewards.
Why Take a Second Job?
Money, or lack of it, is of course the main reason why people take second jobs. A recent survey by the employment law firm Peninsula estimated that one in three UK workers have second jobs. According to employment experts having a second job can be detrimental to long term health and happiness. It is important to find time away from the constant pressures of work to ensure that burn out does not occur.
The Downsides of a Second Job
Long hours at work can lead to exhaustion and constant fatigue. The extra hours spent at a second job can also place a strain on social and family life commitments. Extra commuting between home and both jobs can also be more stressful and tiring than people are aware of. If exhaustion does occur due to excessive hours it can be both mentally and physically draining. The downsides of a second job are usually the reason why most people will only take second jobs on a short term basis.
The Benefits of a Second Job
Increased income is the major benefit of a part-time or second job. For most people it is a case of requiring a boost in income to cover expenses or pay debts for a set period of time. Other people may actually take a second job as a way to widen their social life and meet new people. For others it may be a case of wanting to learn new skills by working part-time at job completely different from their normal employment. If the hours are not overly excessive a second job can provide some good rewards.
Achieving a Balance with a Second Job
A second job may seem like the ideal option to people looking for extra income. But consideration should be given between how much money is needed and how many hours per week this will take to achieve. Setting a future target will provide something to aim for, and when this has been achieved the second job should end. Many people take second jobs on a short term basis, only to find they are still there, years later. Having extra income is a bonus but not if it's to the detriment of other important parts of life.
Take Time to Socialise and Relax
With a second job it's important not to bite off more than you can chew. Socialising and downtime is an important part of life and does help maintain good mental health. If the second job takes up evenings then make sure to set weekends aside simply for relaxing. Second jobs do come with holiday allowance so taking long weekends is a good way to recuperate. Seeing less of friends and family is a downside to a second job and it is important to maintain this side of life.
Maintain a Healthy Diet and Lifestyle
A healthy diet and exercise is very important towards good physical and mental health. This is especially so of employees who are working excessive hours. It's easy to fall into the habit of eating fast food at work or between jobs. But it is just as easy to make healthy snacks or take healthy food such as fruit or vegetable salads to work. Neglecting to exercise is another downside of having a second job, especially when tired. Regular exercise will release feel good endorphins and help to beat fatigue.
Surviving a Second Job
A second job can wear a person down even over a short term period. Points to keep in mind that should help ease the strain and maintain a good balance can include:
A second job isn't intended to be permanent; set an end date and stick to it
Think about the extra money building up or paying off debts as an incentive
Plan long weekends intended solely for relaxation as something to look forward to
Find a second job that includes some sort of interesting activity to help time pass quickly
Make sure to set time aside for social activities
Don't neglect full time employment duties; it's better to have only one job than lose both
Try to find a second job near home or near to the full time job to save on stressful commuting time
Taking a second job won't suit everyone. It can take a strong mind to work very long hours over a long term or even short term period. In the end, staying healthy in mind and body should always be more important than a little extra income.
You might also like...