Earn Extra Cash by Investing in a Business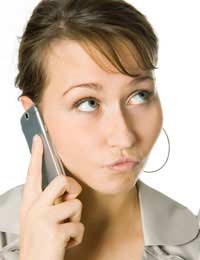 If you're looking for a way to earn extra money and are thinking of starting your own business you'll certainly have done some research first. One thing you'll have noticed is that many ads contain the words "small investment required," be it for materials, contact lists, or help of one kind or another.
It might seem innocuous – after all, it's just a little money, and they're promising a big return – but every time you see it, watch out! In the majority of cases, it's going to be a scam. You might see some materials, you might get a contact list, you might even get a little help, but in most cases none of it will help you make money.
When it's Legitimate
Some perfectly reputable companies do require an investment for you to start with them. Avon and Virgin Vie are just two prime examples, requiring prospective sales staff to purchase sales kits.
But in those cases you're dealing with known quantities, well established in business, who have no need to double deal. They're also providing product that, when you've paid for it, you can keep if you don't want to become part of the sales force.
Always, if you're faced with the dilemma of spending money in order to hopefully make money, you should find out about the company. How long have they been in business? Do they have good references among salespeople – people you can speak to directly? Don't forget to check other, more basic things, too – is there a landline number and an address listed for them?
How to Spot the Scams
Everyone will make promises about potential earnings. However, if they're talking about major money for just a few hours a week, it should raise your suspicions (if it's that good, why isn't everyone doing it?).
If the ads – and most of these will be online – are somewhat vague about what they provide for your money, be wary. Those contact lists promising you opportunities to work at home are often no more than lists of others companies promising similar opportunities, meaning you've spent £30-40 for nothing. You need to know specifically and exactly what they're offering. The vaguer they are, the more cautious you need to be.
There are companies offering you the chance to paint items, which they'll buy back from you for resale – although you have to buy the merchandise that needs painting from them in the first place. Unfortunately, there are a number of scammers in this field, who'll happily take your money, then reject your painted efforts as unsatisfactory, meaning you've wasted both money and time.
Of course, the greater the amount you're asked to invest, the more doubtful you should be about the proposition, and the more you need to check out the company. Never turn over a penny without being certain what you'll receive in return – an honest company will be glad to spell everything out for you, in writing if need be.
With a few exceptions, no business will ask you for money, and if they do, they should be very clear on what you'll receive in return – and it should be something like a physical inventory. If it seems more like faint promises or simply a possibility of making money, walk away – the odds are you won't find a second income there, just a lot of aggravation and heartbreak.
You might also like...