Become a Cosmetic Rep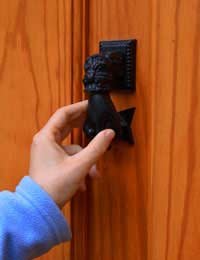 Working as a cosmetic representative is a well-established way of earning a second income although it's traditionally a female occupation for fairly obvious reasons. Although the set up, with representatives working under a local team leader, sounds a little like multi-level marketing, it's completely legitimate.
The biggest company in the field, of course, is Avon, which has been around for years, but other companies, such as Virgin Vie, have also cornered part of the market.
How it Works
Local reps have a territory that's exclusively theirs, in which they can sell the company's products. Usually potential reps buy a starter kit, and are given catalogues to distribute. The territory can be a neighbourhood or a workplace, anything that works for the team leader and rep without encroaching on someone else.
When she's given out the catalogues, the rep returns to take orders from customers and arranges delivery. The orders are passed to the team leader, who passes products to the rep when they're delivered.
Earnings
Most people start as reps, earning commission on the products they sell – obviously, the amount they earn depends on the amount sold.
The team leader earns a commission on what all the reps under her sell, which obviously increases the earnings potential.
In some cases there are also sales incentives for team leaders and reps, which can range from jewellery to cars for the truly high achievers.
Some companies expect their reps to achieve a certain sales level – Virgin Vie asks for £500 in orders over the first two months, for example, but say that sales parties usually bring in around £250 in orders.
Potential
As it's a commission job, the amount you earn depends largely on the time and effort you put into it. For many it's something to fill a few hours a week and provide a little extra money. For some it can be a major earner.
That's especially true for those who are team leaders – or whatever term the company uses. Ambitious reps can advance to team leader, bringing in others under them to sell. The leader's job is more than fulfilling orders; they also have to recruit reps and motivate them to sell. It has the potential to turn into a full time job, and the most successful can earn up to £2000 or even more a month.
The Downside
Of course, every job has it disadvantages. In this case you have to spend money on a starter kit (and in some cases also on liability insurance). Since some companies charge up to £120 for a full kit, that's quite an investment before you've even made a penny – although it does mean you then have the incentive to sell. There's a constant onus on you to make sales – companies tend to run campaigns which bring new catalogues and the pressure for orders.
By working on commission there's no regular paycheque – one month you might make a lot, then nothing the following month.
Team leaders obviously earn more, but even there they have to be constantly on top of things, which isn't always easy if you already have a full-time job.
However, many people have supplemented their income as cosmetics reps, and as long as the companies offer good products, and keep their reputations, there will be a constant demand.
You might also like...