Turn Your Hobby into a Second Income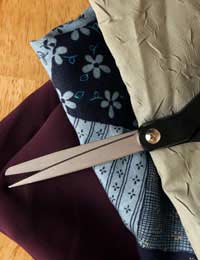 They say that if you love your work then it never seems like hard labour. However, few people are lucky enough to make a living doing something they really love. Those who do can testify that putting in the hours seems like a pleasure, and they're willing to have long days, and even work seven days a week – it's all a joy.
But even if you don't make most of your money from something you enjoy, in many cases there's no reason why it can provide a second income for you.
How To Make It Work
A lot depends on what your hobby is, really. But most can be turned into ways to make some extra money. For example, if you love motorcycles and work on them, you could develop a lucrative side trade repairing those belonging to other people. If you do good work, the word will spread. But even if your hobby is stamp collecting, you can turn it into a money maker by selling some rare items on eBay. There's a market for most things these days.
The first thing you have to do is figure out what you love, then discover if it's possible to make money from it (if you just like reading and watching television, then the odds probably won't be in your favour). If you garden, then there are always people willing to pay for help with their plants and lawns, and also to have new areas planned out.
How To Let People Know You're Available
Since it's for a second income, and you'll very likely want to stay in your own area, you can advertise in shop windows, or use cards in the appropriate areas of the supermarket. You might well be surprised at the response you receive.
The chances are that you won't want to spend a lot on advertising, but another tack is a small box ad in the classified section of the local paper. It doesn't cost much, and can bring in custom.
Be sure to include a mobile number, so you can return the call quickly, wherever you are. You don't need to say you're only doing the work part-time. Be professional in your manner, and arrange a time to meet that fits in with your schedule.
The best advertising is always word-of-mouth. Once you have satisfied customers, they'll tell their friends and relatives, and business will increase.
The Legalities
Of course, something you'll have to do is pay tax on the money you earn (there might also be VAT issues involved). You'll need to register as self-employed with the Inland Revenue and fill out an annual self-assessment tax return on the money you earn from your second income. You'll need to register as self-employed within three months of starting your side business.
As to VAT, you'll need to register for VAT and charge customers if you're supplying a service (such as hairdressing). It also has to be paid on many goods you might sell. You should investigate you legal position on both taxes and VAT before you start.
Developing Your Business
Don't expect to be overwhelmed with custom your first year – and since you're not relying on it in order to live, that's probably fine. As word spreads, though, and more people see your ads, business will arrive (of course, if you're an eBay seller, things operate very differently), possibly to the point where you'll need to turn custom away.
You might also like...