The Facts About Entrepreneurs and Selling on the Net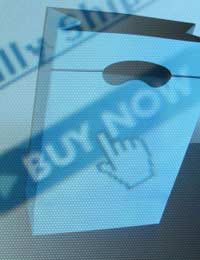 Selling on the net is incredibly popular and one in four people in Britain have sold goods over the Internet. It can be an easy way to make additional income and Internet selling millionaires are not unheard of.
Almost Anything Can be Sold on the Internet
Well you can sell virtually almost anything. Entrepreneurs who set up their own websites and have the proper licences can sell almost anything. Licences are needed to sell certain items such as food, alcohol and tobacco. If you use an established selling site such as eBay you will notice that selling of alcohol and tobacco is prohibited. Apart from these licensed items almost anything can be sold over the Internet and it is truly amazing just what buyers will pay cash for.
The Internet Has Created Selling Millionaires
It's a fact that established selling sites on the Internet have turned people into millionaires. One entrepreneur started off by selling his used gaming console and three years later now has an annual turnover of £3.5 million simply via Internet selling. This entrepreneur is only one of many who have used the Internet as a selling tool with the potential for massive sales growth.
You Can Sell to Anywhere in the World
Using the Internet as a selling tool means that entrepreneurs can reach an audience of millions of potential customers. Britain has the second highest amount of Internet shoppers of any country in the world, which proves that UK shoppers love Internet shopping. However, sellers are not simply limited to a UK customer base. Using the Internet means that goods can be sold anywhere in the world, and of course that means the USA, one of the biggest consumer markets available.
Young Entrepreneurs Are Selling the Most
From reports it does seem the younger entrepreneurs are making the most from selling on the Internet. The highest percentage of Internet sellers is the 30 year old and under market. A number of sellers have actually used their initiative to sell other peoples goods and take a percentage of the sale. This is a no risk selling process and some enterprising individuals have actually opened high street stores specifically to sell other peoples goods via the established Internet selling sites.
Selling for Others Can Make Millions
Selling goods for others via the Internet may seem strange, especially if you open a store to do it but you can make a lot of money. One company started selling goods in exactly this way and reported year end sales of £1.5 million. A large percentage of customers are old people who do not have access to or don't know how to use the Internet. These customers simply want to sell their goods the old fashioned way, and that's one of the reasons that Internet entrepreneurs have captured a good source of stock to sell.
Listing Items Will Cost Money
It is true that Internet trading companies do charge sellers to sell on their websites. So every time an item is not sold it will be a loss to the sellers. This is why selling the right product is important. There are of course ways to get around the selling fees. Sellers should look out for special offers when listing items. A number of trading sites don't charge for auction style listings. This is when the starting price is very low, which means there is more chance that the item will sell but for a low price. These special selling offers change from time to time so are worth keeping an eye on.
The Best Selling Items
Entrepreneurs have cottoned onto the fact that the best selling items are the items that most people will buy in shops every day. The difference is that Internet shoppers can usually obtain these items at a lower cost, even with postage as an extra. Goods such as clothes, compact discs, DVDS and toys are the most popular items bought over the Internet. Another surprising factor is that Internet shoppers love receiving their goods in the post; receiving and opening their purchase is part of the fun.
Entrepreneurs that make millions via Internet selling are the exception rather than the norm. However, selling over the Internet does not require any major business or financial skills. It's something that anyone with a computer can do. It is a fun way to make an additional income, and thousands of people are making money buying and selling goods over the Internet.
You might also like...