Ten Tips on Using Your Skills For a Second Income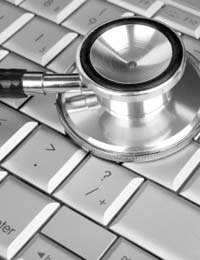 Skills gained through work and education can always be used to bring in a second income. Taking a look at these ten tips on using your skills for a second income could soon bring cash tumbling in.
Accounts and Book-Keeping Skills
A large number of people who run small businesses find the prospect of accounts and book-keeping a daunting task. If you have skills in this area you can hire yourself out privately to sort out other people's business finances. These financial skills are highly valued and you can charge a good hourly rate, and the work can all be undertaken at home from your computer.
Extra Income from Computer Skills
Computers are now an important part of everyday life and extra cash can be made from teaching others how to use them. Tutoring people on computer basics and more advanced PC skills is an easy way to pass on your computer skills to others. Advertise locally and make sure to mention the benefits of learning this valuable skill.
Writing Jobs on the Internet
The Internet has brought a wealth of new writing opportunities for both the amateur and professional writer. Writing for Internet blogs, paid citizen journalism websites and sharing your own knowledge with others are just a few of the routes to making money from writing jobs. Again, this can be undertaken from the comfort of your home in your free time. With the Internet the world is your oyster in terms of potential employers.
Private Foreign Language Tuition
Knowing one or more foreign languages can be a huge benefit; it looks great on a CV and is especially useful for job seekers. Teaching others how to speak another language can bring in around £30 per hour. Private tuition can bring in extra income and should only take up a few hours of spare time. Advertise for free on the Internet or pay for an advert in a local newspaper.
Use Your Sales Skills on the Internet
Britain has the second highest amount of Internet shoppers of any country in the world. People are always looking to grab a bargain and Internet selling websites are an easy way to rake in cash from unwanted goods. If you have good marketing and writing skills then this will be a bonus to making your items sound more desirable. Items that have been collecting dust in your attic will be valued by others, and amazingly, people will pay cash for something you might consider worthless.
Private Tuition and Extra Income
Those with specific skills can do well from part-time private tuition. Whether it's teaching someone a musical instrument, high school mathematics or university level tuition you can soon bring cash rolling in. Those with specific university degrees can tutor others who are studying the same course. Use adverts to sell your skills and highlight the knowledge you can pass onto others.
Creating Cash from Crafts
If you enjoying creating goods in your spare time then selling them to the public can be an earner. Your own creations can range from paintings, to knitted clothing to making tiny items for doll's houses. Your own creations can then be sold on the Internet or at car boot sales or craft fairs. Being paid for actually doing something you love will definitely not seem like work.
Teach at Colleges
Night classes at colleges include a huge range of subjects. From photography to creative writing to tango lessons for the over sixties. If you have skills in certain areas then you can approach a college and ask them if they will consider starting a class. You may have to pay for hiring the classroom but if you manage to get enough people interested you should make a profit in tuition fees.
Hire Yourself as a Consultant
Consultants are basically people who use the knowledge they have gained in a particular area to help others. Businesses are always employing consultants to help in specific areas. You might have had experience in running your own business or have had years of marketing or sales experience. These skills are all invaluable to other people especially those setting up their own business. You do not need to charge the astronomical fees charged by other consultants but your know how can easily bring in some extra income.
Invaluable Trades Skills
If you have certain trades skills then it should be quite easy to make some extra cash. Plumbers, electricians and painters and decorators often hire out their skills privately. Many retired people continue to sell their skills in this way for some extra income on a part-time basis. Don't just sit in the house watching television every evening, put those skills to use and bring in some extra cash.
You might also like...