Use Word of Mouth to Find Extra Work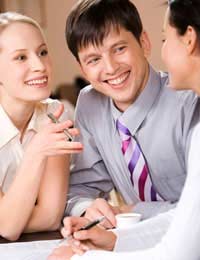 When you're hunting around for a second job – or even something part-time to bring in a little money if you're a student or don't work – there are many avenues you can follow, be it classified ads or even the Jobcentre. But one that can prove very effective is world of mouth.
Think about it for a minute. You're hearing about the job from people you know and you can get more information about it, since they'll know people who work there and you can learn about conditions and bosses, never a bad thing. That can be a huge advantage, since you can make some enquiries before applying for the opening, rather than discover too late that it's something you don't like.
Making Use of Social Circles
If you already work, you'll have colleagues whose partners and friends work. Ask them to let you know if they hear of any jobs coming up where those people are employed (something part-time, obviously). When you hear of something, get in touch with the person if you can, ask about the job, the place and the people there.
From there you'll have a much better idea of what's involved, and if you choose to apply you go in well-informed, which means you'll perform better in an interview. Also, it's possible that your contact at the company might be able to put in a word for you, which won't hurt, either.
Of course, don't just ask people at work. What about friends and family, who can be an even better source? Don't be afraid to network and use all your contacts when you're looking for extra work. It might come to nothing, but the more possibilities you explore, the greater your chances of finding something suitable, and even more than people at work, family and friends are likely to remember you're looking and guide you towards better jobs.
Other Sources
If you think you might enjoy, say, putting in part-time hours at your local supermarket and you often strike up conversations with someone on the tills, why not ask them to let you know when openings are coming up? Again, it can be a good source, and the same applies in other shops where you're a regular customer and know members of staff, if the idea of a job in retail appeals to you.
But you can apply the same technique at the gym, the library, with services and elsewhere. The wider you cast your net, the better the chance of finding a job.
Students and Others
Students can be a slightly different position, often far from home and without the same range of contacts in the area. For them, student services offer another option, making use of a resource that's already on campus to find part-time employment. It's also possible that some friends have found jobs, and students might be able to obtain work – or at least the possibility of it – through them, making use of the new social circle.
Those who don't currently work obviously don't have colleagues, but family and friends assume a much greater importance in this case. Use everything you can to help you in your quest for a job. Of course, when you do finally land one, don't forget to thank the person who told you about it, too.
You might also like...