Net Yourself Some Extra Cash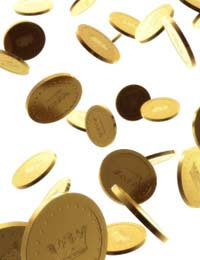 The Internet has many benefits if you are looking to net yourself some extra cash. Entrepreneurs are taking full advantage of the money making possibilities available via the net, and it costs almost nothing to start off with.
Research Your Business
One of the major advantages of the Internet is the business resources available at your fingertips. The Internet truly is the new frontier when it comes to buying and selling, and of course making money. Online resources and facilities available for those considering an Internet based business include:
Free business start-up information
The ability to reach a global network of customers
Very low overheads compared to traditional businesses
Online payment facilities
Inexpensive but effective advertising facilities
Worldwide websites dedicated to buying and selling
Free social and business networking facilities
Decide on Your Business
The saying "choose a job you love and you will never work a day in your life" can easily be applied to Internet businesses. If you are struggling to come up with a business idea, look closer to home. You may have some talent, hobby or expertise in a subject that can be turned into a money making business. If you are an expert in a particular subject then there will usually be a demand for this type of information. You may also have relevant work experience that can be transferred from the workplace to the Internet marketplace.
Start Small
If you have decided on an Internet business then the key factor is to keep start-up costs low. In basic terms all that is required for an Internet business is a computer and an Internet connection. Online payment facilities can be kept minimal using online merchant facilities. Start your business off as a secondary source of income and don't give up the day job.
Invest in your own website if you have some extra cash. Websites are the virtual store-front, and professional looking sites can make a significant difference to attracting customers.
Online Buying And Selling
It's a fact that the Internet has changed the way customers now shop. Buying and selling via the net has now become a huge market and the UK has the second largest amount of online shoppers of any country in the world. There is a fair amount of competition but there is also the ability to reach customers from all over the world.
According to one of the world's biggest online trading sites there are 178,000 users buying and selling on the net. Although a majority of this number are part-time sellers the overall income comes to around £2 billion per year. Buying and selling on the Internet is set to expand further and the next generation of online customers will be using the net to hunt out the best prices.
Use Social Networking Sites
Social networking sites are an excellent place to promote products and services. Some of these sites will not actually allow traders and customers to buy and sell but the sites can be used for promotion. Traders can advertise on social networking sites for free and direct customers to their own websites. This is basically free advertising that can be seen around the world. Catch the interest of a few customers and word of mouth can quickly spread.
Research Your Customers
If you are intending to sell goods and services online then take the time to research your audience. If your product or service is designed for a certain age group then promote your business on sites used by that age group. Remember to read up on Internet law regarding buying and selling as there are some stipulations regarding distance selling via the Internet.
Take Professional Advice
The Internet holds a huge amount of information for the fledgling entrepreneur. Most of this advice is free so avoid sites that charge for the ever growing "get rich quick on the Internet" schemes. Banks can also offer free business advice for those who are considering starting up their own small Internet business. The relevant information and knowledge are just as important to starting up a business as the business idea itself.
Small online businesses can grow steadily and build up into a valuable source of extra income. You may think that online trading is just something that other people or big businesses do. But online trading is the one marketplace where small businesses have a level playing field with large businesses. All it takes is initiative, a good business idea and a positive, can-do attitude.
You might also like...