Ten Easy Ways to Earn a Second Income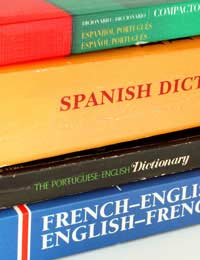 There are always ways and means available to bring a second income into the home. Using one or more of these ten easy ways to earn a second income tips could help you to weather any financial storm.
Using Work Skills to Earn Extra Cash
If you are a whiz with figures or an expert at selling in your day job you can use these work skills to make some extra cash. The Internet has made advertising a lot cheaper and in a number of cases, such as social networking sites, completely free. Businesses are always looking out for help with their book keeping or accounts. It's simply a matter of adapting your skills and using them in your free time.
Teaching English as a Foreign Language
Although it will be helpful you do not actually need qualifications to teach English as a foreign language. English speakers are always needed to teach people from other countries, especially in the larger cities such as London. Private tutors can earn around £30 per hour and the subjects taught can vary as well. If you have skills such as playing guitar, foreign languages, qualifications in mathematics, etc, then private tuition can be the ideal way to make some extra cash.
Buying and Selling on the Internet
Millions of people actually make a full time living through buying and selling on the Internet. There are a number of Internet sites that allow anyone to make money through selling their goods. Start of small by selling unwanted items from your own house. The next step can be buying items at a low price and then selling them for more via the Internet sales sites.
Take Up Pet-Sitting
If you are fond of animals then this is another way to rake in some cash and get yourself fit at the same time. Many people use dog walking services and this only takes a few hours each day. Baby sitting is another option and there are actually agencies that hire people for this service. If you advertise yourself then you will cut agency fees but for baby sitting work it will be helpful to have some disclosure documents available.
Cleaning Up Some Cash
Many people start part-time cleaning businesses as a way to bring in some extra income. You can advertise your skills and it doesn't have to be just cleaning work. Many people will pay others to actually undertake their ironing for them. This type of work can include home deliveries; taking the ironing home and then returning it to the client. It only takes a few clients for word of mouth to spread and this type of business can quickly take off.
Take Some Surveys
The Internet is awash with companies looking for your opinion on a range of goods and services. There are companies that will pay for your opinion and this cash can soon add up. Research companies regularly advertise on the Internet for opinions on a variety of subjects, goods and services. Rates vary but can be as high as £5 per survey, which can soon add up.
Rent Out Your Property
Renting out a room in your own home can be one of the easiest ways to bring in some extra income, if you find the right tenant. It doesn't just have to be a room to let; you can also rent out your garage or your driveway in commuter areas. Renting out parts of your property can bring in a full time all year round extra income. There are also agencies that can find tenants and people who are looking to rent garages around the commuter areas.
Part Time Company Representatives
There are always companies looking to hire sales reps on a part time basis. The famous door to door cosmetic companies and household goods companies are an easy way to make some extra income. In most cases you will simply have to stick catalogues through doors and then pick up orders. Sales commission can be high for those who bring in the orders.
Taking On a Second Job
Thousands of people in the UK have more than one job and a second job can bring in a lot of extra income. It doesn't just have to be the obvious bar work in the evening option. Many companies advertise for evening workers to undertake work especially in the clerical and telephone sales fields. Check with recruitment agencies if you cannot find any vacancies within local newspapers.
Go Naked For Cash
This isn't as dodgy as it sounds and it can bring in some extra income from only a few hours a week. Art colleges and universities are always on the look out for life models to pose for students. If you aren't self-conscious then life modelling can be the easiest money you will ever make.
You might also like...