Unusual Ways to Earn an Extra Income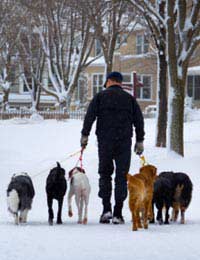 Using a little brainpower can result in finding many unusual ways to earn a little extra income. These income methods may not appeal to everyone but a little creativity can pay dividends.
Get a Haircut and Make Some Money
There are companies in the UK that will actually pay for human hair. Hair trading dates back centuries and still exists today. Wigmakers buy hair by the ounce and anyone who is considering having their flowing locks chopped can make around £5 per ounce. Wig makers will actually cut the hair on the spot or it can be sent to the company. The colour of the hair does not actually matter as wig makers will dye the hair to match the client's requirements. Not all wig makers use natural hair but contacting wig makers in the bigger cities should provide results.
Get Paid To Test Products
It sounds like a dream job but there are companies that pay people to test their products. Market research companies will pay members of the public to sample beers, eat food and even try deodorants. Feedback from the testers is a very important part of the market research, and many test studies will include group discussions. These studies can be well paid for the amount of time taken. Market research groups can be found on the Internet; big city dwellers do stand more of a chance when it comes to group studies.
Check the Internet Job Boards
Anyone looking for some extra income who doesn't mind doing odd jobs should check internet job sites. Websites such as Craigslist always have a variety of jobs ranging from cleaning to labouring to driving. These jobs are usually paid by the day or the week and can be a good source of income for those who are flexible with their time. Job searches can be conducted by city or job type and payment terms are usually placed within the adverts. Applicants should always check the safety rules that are posted on these job websites before applying.
Become a Seasonal Actor
There are many tourist attractions around Britain that advertise for seasonal actors. Historical attractions such as castles employ people to dress up in costumes and play parts during historical re-enactments. Professional acting skills are not usually necessary and these jobs can be a lot of fun. Employment can last for as long as the attractions are open, and this can be all year round. Job seekers should check at local job centres for this type of seasonal work.
Get Paid to Walk Dogs
Walking dogs for other people has long been a form of casual employment but many people actually do this as a full time profession. There are websites where job seekers can register for dog walking jobs, or job seekers can simply place an advert on free websites such as Gumtree. Dog walkers who gain a good reputation can soon build up a client list through word of mouth alone. Pay rates do vary but many dog walkers will take care of more than one dog at a time. It is not necessary to be an animal lover but having an affinity with dogs will make this job easier.
Spend Time in Someone Else's Home
There are actually websites where people can register to become a house sitter. House sitting jobs can last for periods between a week and six months. Those who are extremely flexible can find house sitting jobs around the world. Companies will undertake security checks on potential sitters including taking credit card details to weed out the scammers. House sitting duties can also include pet sitting and if the job is within the local area this can be an easy way to make some extra income. Once a house sitter has built up reliable credentials for a company the world is literarily their oyster.
Become a Background Artist
Background artists or extras are always needed by film companies in cities throughout Britain. It really does not matter what the background extra looks like as they will be, literarily, in the background. Job seekers who are interested in this type of work should check agencies such as Oneface who specialise in this type of employment. There are many companies on the internet that will provide background artist employment but always beware of scam companies. Job seekers should never pay a fee to any employment agency or sign a contract without fully reading the terms and conditions.
You might also like...